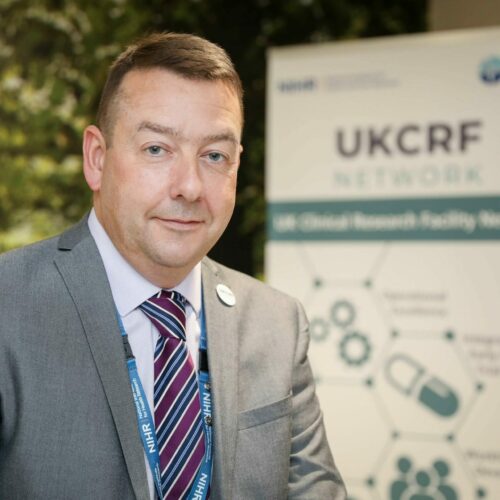 UKCRF interim Director
Head of Research at Lancashire Teaching Hospital
Paul Brown was appointed as interim Director in March 2022.
Paul is the Head of Research and Innovation at Lancashire Teaching Hospitals, oversees the NIHR Lancashire CRF and is also co-chair of the NIHR North West Coast Clinical Research Network Research and Development Forum. He was previously Deputy Director/Operations Manager at NIHR Manchester CRF for 14 years.
Paul previously led Theme 2 of UKCRF Network strategy to coordinate and accelerate the delivery of trials through CRFs, which is heavily focused on collaboration between CRFs and Industry. He has been on the UKCRF Network Senior Management Team for 10 years, initially to represent non-clinical CRF Managers. His role in the UKCRF Network has included founding and oversight of the Costing and Sustainability Workstream with work on the NIHR Industry Costing template. Paul has also provided formal review and recruitment support to several developing and established research facilities across the UK and Ireland.