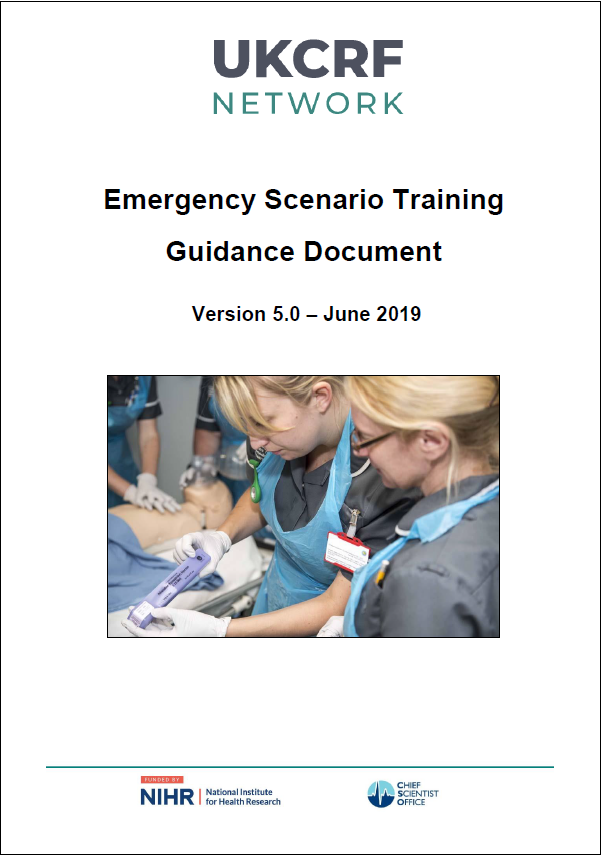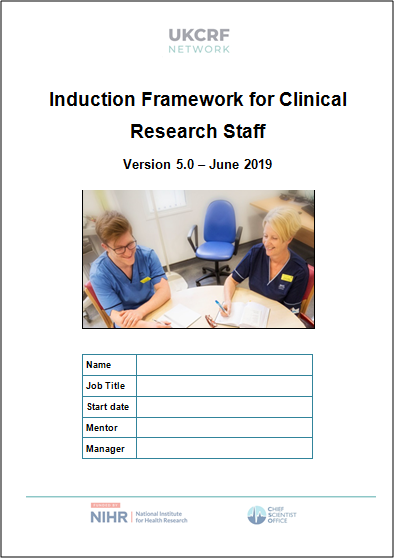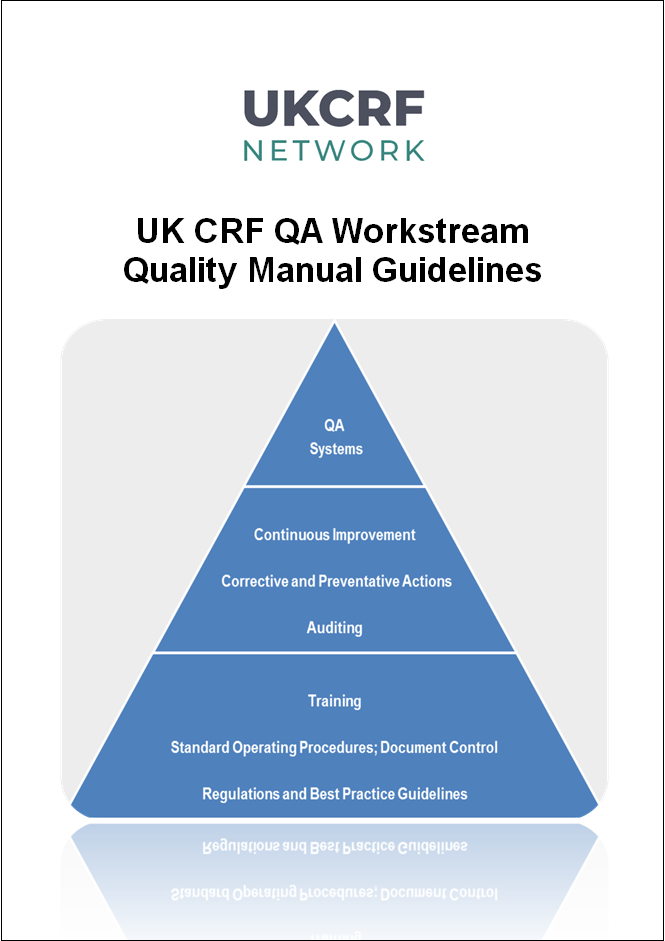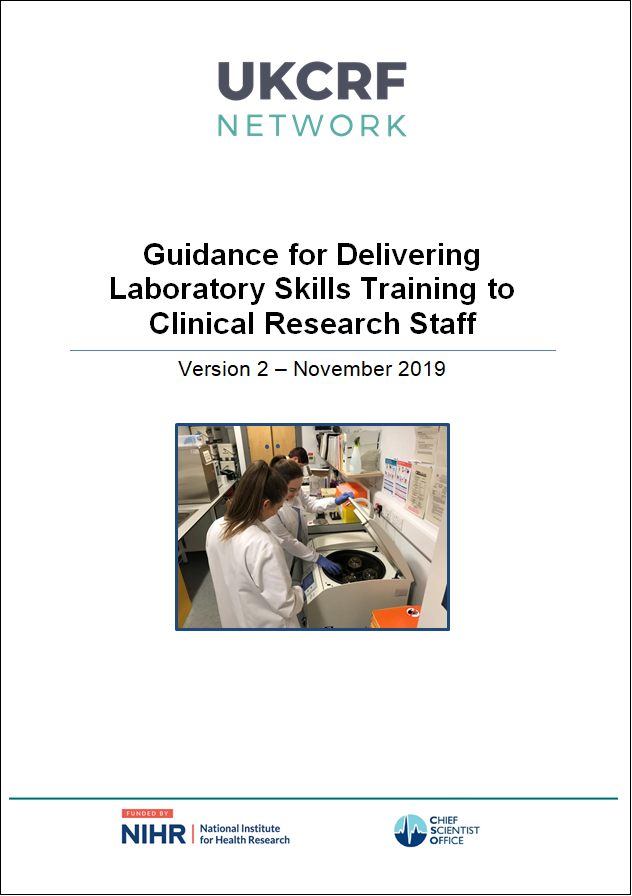 Tools and Guidance
Click on the headings below to learn more.
Study Intensity Tool
Do you need help predicting research workload?
The Study Intensity Tool (SIT) assists research teams in assessing workload and informs workforce planning decisions. The tool accurately predicts the Whole Time Equivalent (WTE) staffing numbers required for the efficient delivery of a specific clinical study. The Intensity Tool has been adopted widely by CRFs, BRCs, BRUs, and LCRNs across the UK and Ireland.
Version 13 of the Tool was launched at the  UKCRF Network 2018 Annual Conference in Leeds, and there is now a standalone tool for paediatric facilities.
We have an Intensity Group who deliver monthly web-based training for beginners on how to use the tool as well as monthly Q&A sessions. For more information please visit our training page by clicking here.
Induction Framework for Clinical Research Staff
Use our Induction Framework to inform and update your programme for new starters.
The Induction Framework for Clinical Research Staff has been designed to help CRFs and other research organisations develop a comprehensive induction programme for new starters. It has been developed by the UKCRF Network Education & Training Group and is based on best practice from a number of established CRFs.
The framework recommends a format for induction and is designed so that it can be adapted to meet local needs. It can be used for all potential research roles carried out by staff engaged in the conduct of clinical research. It identifies key areas and themes that should be covered within the first three months of a new employee being in post, all or some of which will be applicable depending on the individual role.
An updated version of the tool was launched in June 2019. More information can be found here.
Competency Assessment Template
A useful template for competency assessments.
The template provides a recommended structure suitable to be populated by staff who need to write a competency assessment for a given activity in clinical research.
Emergency Scenario Training Guidance Document
Have you been asked to provide emergency scenario training for your staff?
The Emergency Scenario Training Guidance has been designed to support the planning and management of clinical emergency training within CRFs. The document includes a scenario delivery tool, five core adult scenarios, five core paediatric scenarios and a debriefing tool.
The guidance reflects recommendations from the MHRA (2007, 2012) and the guidelines issued by the Association of the British Pharmaceutical Industry (ABPI, 2007, 2012).
An updated version of the tool was launched in June 2019. More information can be found here.
Informed Consent Competency Assessment
A helpful training template for informed consent. 
The Informed Consent Competency Assessment is a tool that can be utilised by all research
staff conducting clinical research. The purpose is to provide a recommended structure to
ensure that all staff undertaking the receiving of valid informed consent from research
participants are adequately trained and equipped with the necessary skills. The structure
may be adapted to meet local needs.
Early Phase Bed-space Checklist
Ensuring the safety of participants in early phase clinical trials.
The early phase bedspace checklist has been designed to provide a framework for final safety checks. The checklist ensures all safety governance procedures are in place prior to exposing participants to investigational medicinal products (IMP). The checklist was piloted at six CRFs (Leicester, Newcastle, Exeter, Lancashire, Sheffield and Cambridge) and is now available.
Transition from Paediatric to Adult Research
Do you need guidance for the planned movement of participants from paediatric to adult services during a research study?
The purpose of these guidelines is to support research teams when there is the potential for the planned movement of adolescents and young adults with chronic physical and medical conditions from paediatric to adult services during a research study and there is the opportunity for the adolescent participant to remain in the study.
Paediatric Governance Tool
An effective framework for qualified nurses working with children in clinical research.
The Paediatric Governance Tool allows clear documentation of prior experience, training and ongoing supervision of practice, to support nurses and midwives working in clinical research. It explores all elements of care associated with children, including communication and physiological differences between children and adults. It enables the employer and employee to identify any areas of clinical knowledge and skills that require supplementation to meet the requirements in The Code.
Equipment List
Do you need advice regarding laboratory equipment?
A comprehensive list of laboratory equipment defining the process, approximate price and purpose of each item. The following categories are included: basic sample processing, general lab, cell work, molecular biology, histology and cytology, and protein biology.
Deviation, Corrective Actions and Preventative Actions (DCAPA) Record Form
A useful process for recording and investigating laboratory deviations and incidents.
Root-cause analysis is used to identify the origin of each incident, and corrective and preventive actions are then agreed to reduce the risk of the incident being repeated.
Sample Tracking Guidance
Do you have a robust chain of custody process within your laboratory?
Good sample tracking is integral to all research studies. This tool ensures that the chain of custody of precious research samples is not broken and provides an audit trail to assure sample quality.
Delivering Laboratory Skills Training to Clinical Research Staff Guidance
Use our laboratory skills training guide to inform your programme for new starters.
The guidance helps CRFs and other research organisations establish and deliver comprehensive laboratory skills training to research staff. Training has been developed by the UKCRF Network Education and Training Theme Group and is based on regulatory requirements, guidance documents and on best practice from a number of established CRFs.
Competency Assessment Tool for Laboratory Clinical Research Staff
A helpful tool to assess staff competencies in the laboratory.
The tool covers: laboratory safety systems, sample tracking and storage, transporting samples, use and maintenance of pipettes, use and storage of dry ice, use of centrifuges and the use of microbiological safety cabinets.
MHRA Inspection Questions for Laboratories
Are you ready for your MHRA inspection?
This tool is used to prepare for laboratory inspections by the MHRA. It poses a series of questions that can be used in mock interviews and may help highlight areas in the laboratory where more documentary evidence is required. The MHRA web site provides information on the inspection process and guidance on Good Clinical Practice for Clinical Laboratories.
Computer System Validation (CSV) - Advisory Notes
Advice on how to provide evidence of validation for computer systems used in clinical trials.
Computer Systems Validation (CSV) is a regulatory requirement and is important to demonstrate your systems are fit for purpose. This guidance document informs CRF Quality Managers and other colleagues responsible for maintaining QA across the UKCRF Network on how to carry out the process and provides standard templates that can be used to support CSV activity.
Document Management Systems (DMS) - Advisory Notes
Maintain your QMS documents in a GCP-compliant manner.
CRFs are required to maintain their documents as part of their QMS in accordance with the requirements of ICH GCP Guidelines and the applicable regulatory requirements. Choosing the right system for your CRF can be a difficult process and knowing what to look out for when buying your document management system (DMS) package is not always obvious.
This guidance document informs CRF Quality Managers and other colleagues responsible for maintaining quality assurance across the UKCRF Network on the different systems available; and gives pointers on what to look out for and to consider when choosing a system.
Deviation Management
Learn how to report deviations inline with regulatory requirements.
A deviation management system is used to identify, record and correct areas and activities that do not meet specified requirements. Reporting deviations is an essential part of a CRF QMS to ensure that clinical research studies are conducted, documented and data generated in compliance with the protocol, Good Clinical Practice (GCP) and all applicable regulatory requirements.
These guidelines are intended to be used as a guidance document upon which to base a facility's procedure. These guidelines have been developed by the QA Theme Group to assist both newer CRFs that may not have a deviation procedure, and more established CRFs that may wish to review and evaluate their existing systems.
Study Risk Assessment Tools and Guidance
An effective tool to monitor risk in a standardised way.
All CRFs that report annually to NIHR must include an overall risk score (High/Medium/Low) for each study implemented. This risk assessment tool provides a method for generating an overall estimate of risk significance (consequence x likelihood) for each study, and also for identifying individual significant risks that may require further review and or action(s). Use of a standardised tool ensures that there is consistency in the risk scores reported to the NIHR. The tool should be used in addition to risk assessment and management procedures, as required by individual Trusts.
Audit Checklist
A flexible tool to facilitate the audit process in CRFs.
This tool has been designed by the UKCRF Network QA Theme Group to support the internal audit process in CRFs, and covers a range of common topics for systems audits. The checklists provided include lists of suggested questions that can be customised to take account of local procedures and standards, and facilitate the creation of audit reports including corrective and preventative actions.
UKCRF Portal
Access CRF Tools, Standard Operating Procedures & Guidance
Don't have access?
Click the 'Learn More' button.