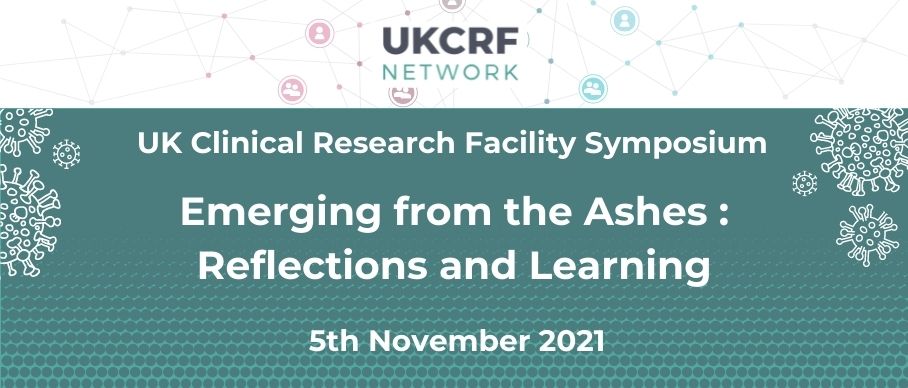 Promote the Event
Download the event poster and marketing materials from our google drive folder.
You can also try the below links:
Submit a Poster
Abstracts are now invited for poster presentation at our online Symposium.
It is an opportunity for those involved in clinical research and its organisation/administration to showcase your expertise and demonstrate the contribution your facility has made to the development of new knowledge through the delivery of the highest quality clinical research in the UK and Ireland.
Electronic posters should present research/projects in line with the symposium theme "success, reflections and learning from the COVID pandemic" and you may wish to identify innovative approaches taken to challenges posed by the pandemic and that fit into one of the following categories:
Clinical Research Practice
Organisation or Administration
Education or Knowledge Sharing
Clinical/Medical Science
Innovative approaches to Patient and Public Involvement / Engagement
The abstract submission form and guidance can be downloaded by clicking here  (if you can not access google drive folders please email u[email protected])
Deadlines
5th JUL – Poster abstract invitation shared with CRFs
12th AUG – Deadline for poster abstracts
30th AUG – Notification of acceptance
8th OCT – Deadline for electronic poster submission
UKCRF Compilation Video
The Network is putting together a compilation video to showcase CRF achievements and learning from the last 18 months.  
We will be inviting each CRF to submit a short video clip (no more than 60 seconds) answering a question such as the facilities biggest achievement, an innovative solution to a challenge or a new collaboration. A professional will then collate the clips and images into an two or three short inspiring and celebratory videos that will be played during the symposium. 
We are currently drafting the guidelines for this request, which will be circulated to CRF Managers in July.
Express Interest
To express interest in the UKCRF Symposium and to be notified when registration opens, please use the form below:
Annual Conference through the years: