A Phase I Accreditation Gap Analysis Tool has been devised by the UKCRF Quality Assurance Theme Group to assist CRFs that are considering applying for MHRA Phase I accreditation.
Introduction
Units applying for accreditation under the MHRA Phase I Accreditation Scheme must be able to demonstrate that they have systems in place which surpass basic Good Clinical Practice standards for avoiding harm to clinical trial participants and for handling medical emergencies.
The tool breaks down and clarifies the expectations for accredited units by systematically addressing each of the scheme requirements, and giving guidance and tips for how they can be interpreted and met in a CRF setting.
The tool can also be used to demonstrate progress towards the MHRA Phase I standards to industry and potential funders.

What are the benefits of the tool?
By tapping into the expertise and experience of several CRFs that have already successfully achieved accreditation, the tool can help other CRFs: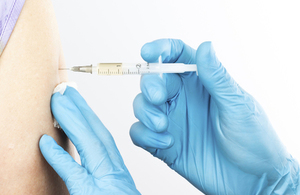 identify gaps in their existing quality system
develop an action plan to address any shortcomings
avoid common pitfalls
implement tried and tested solutions to some of the more challenging aspects of the scheme
ensure they are well prepared to undergo an accreditation inspection
How to Download the Tool
The Phase Accreditation Gap Analysis can be downloaded from the UKCRF Portal. If you are not a member of the portal, please complete the request form at the bottom of the page.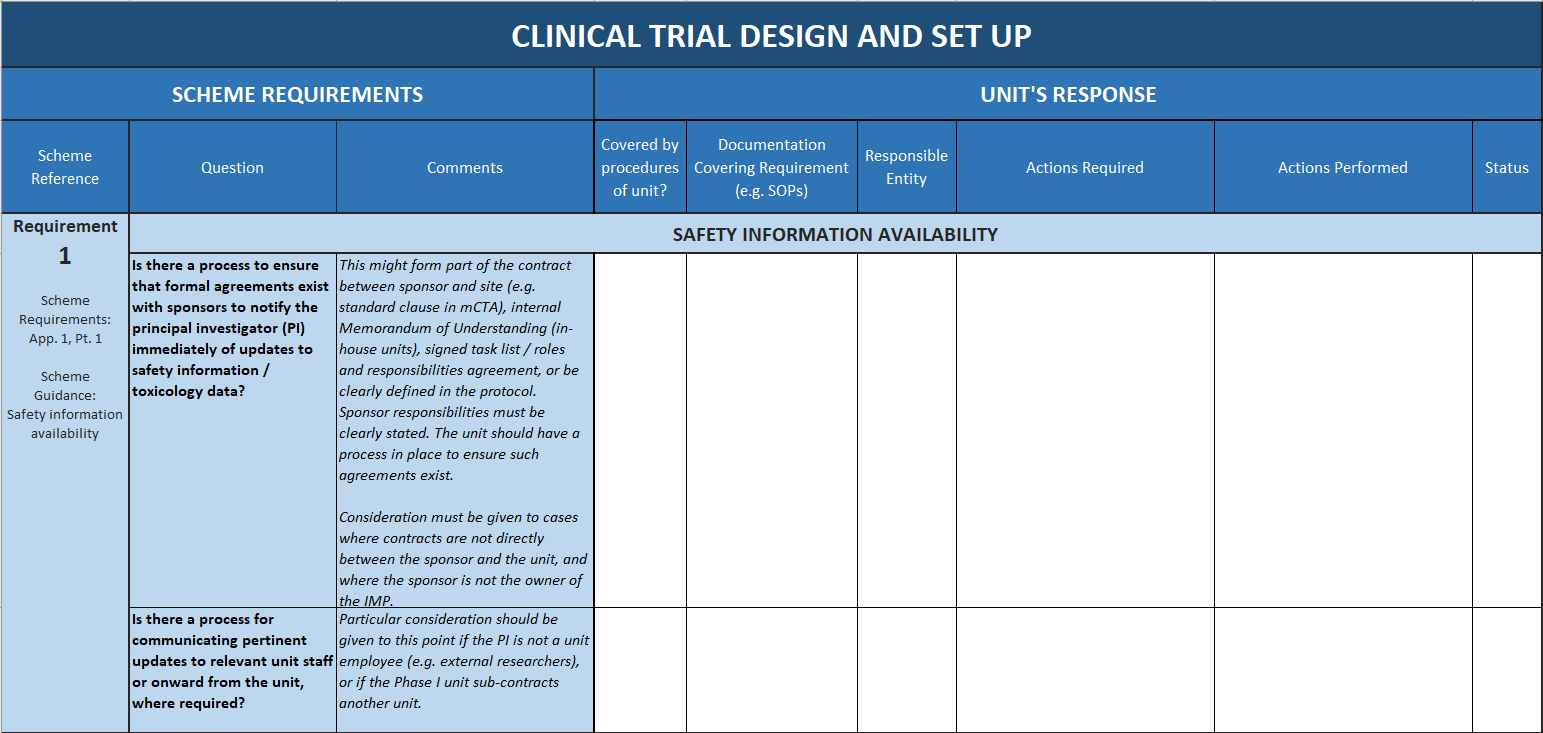 Group Members
The following CRF staff were involved in creating this document:
  • Kirsty Adams, QA Manager,  NIHR UCLH CRF
  • Kathryn Betts, QA Manager, Surrey CRF (Deputy Chair)
  • Jacob Bonner, QA and Governance Manager, NIHR Imperial CRF
  • Jacqueline Bramley, QA Lead, Lancashire CRF
  • Georgia Bullock, QA Manager, NIHR/Wellcome Trust King's CRF
  • Anna Chapman, QA Manager, NIHR Cambridge CRF
  • Lucy Cooper, QA Manager, NIHR Alder Hey CRF
  • Fiona Cregg, Quality & Regulatory Affairs Manager, HRB CRCI
  • James Gibson, QA Lead, Edinburgh CRF (Chair)
  • Terese Hale, CRF Nurse Manager (QA), Cardiff CRF
  • Lynn Hope, Quality Lead Research, The Christie Research
  • Greg Langton, QA Manager, NIHR Leeds CRF
  • Eilidh Wright, QA Lead, Glasgow CRF
  • Jo O'Neill, QA Manager, NIHR/Wellcome Trust CRF, UHB
  • Alex Powell, QA Lead, NIHR Guy's and St Thomas' CRF
  • Carole Schilling, Quality & Regulatory Affairs Manager, RCSI CRC
  • Katy Shortland, QA Lead, Sheffield CRF
  • Kim Lee, Acting QA Lead, NIHR/Wellcome Trust CRF, Southampton