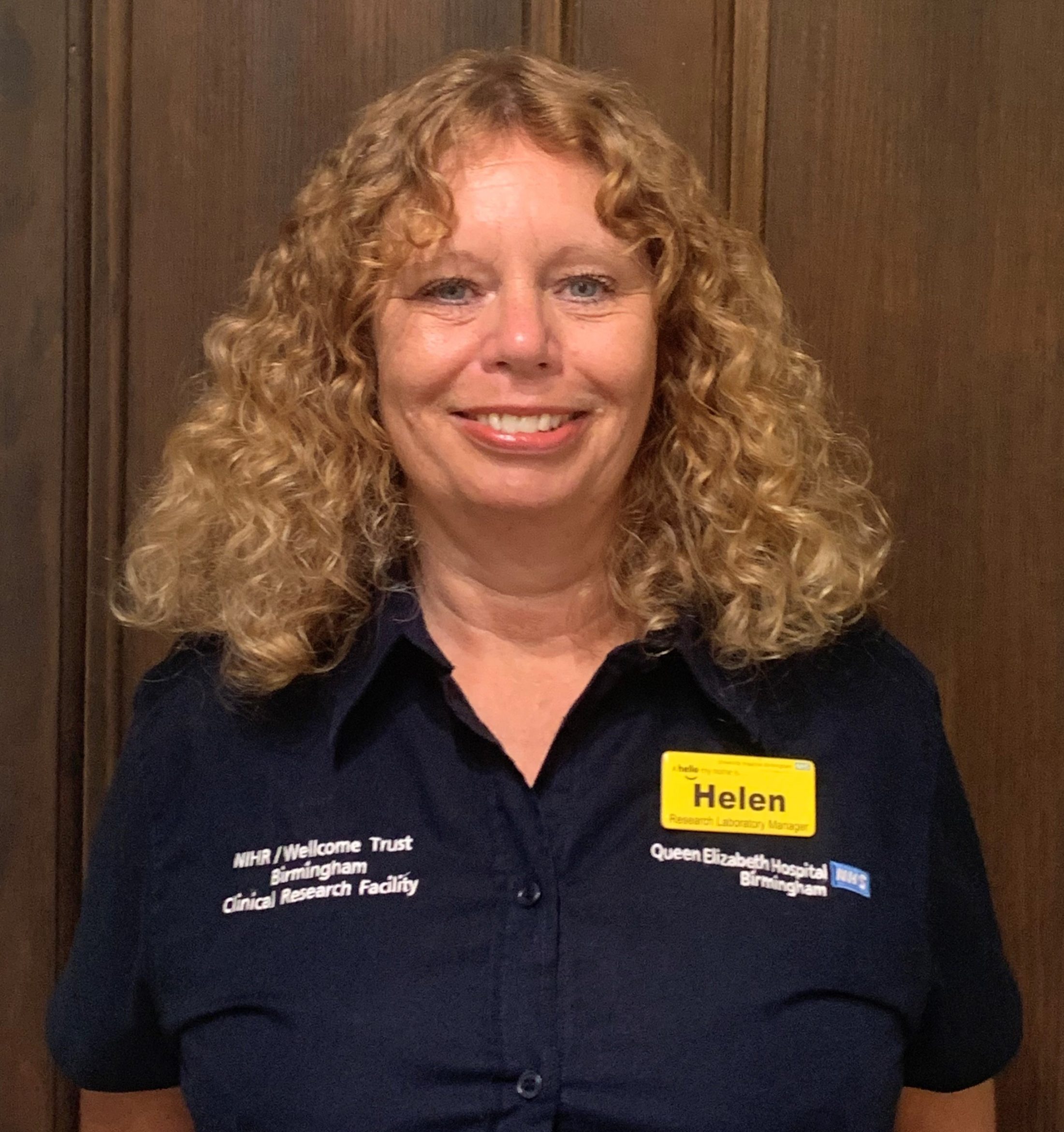 Written by Helen Smith
Group Chair of the UKCRF Laboratory Managers Theme Group;
Laboratory Manager, NIHR Birmingham CRF
July 2021
As the NIHR portfolio and other studies were paused in March 2020, the majority of the UKCRF laboratories became involved in delivering studies for the NIHR Urgent Public Health portfolio. This included COVID-19 observational studies, COVID-19 trials and vaccine trials prioritised by the NIHR.
Changes to Normal Working Practices
Many CRF laboratory teams had to process more samples including samples from other institutions or satellite centres, and with the rapid set up of these studies, they quickly established efficient new sample pathways. For those portfolio studies that remained open, new sample pathways were required to quarantine and separate samples that were suspected of having COVID-19 until tested.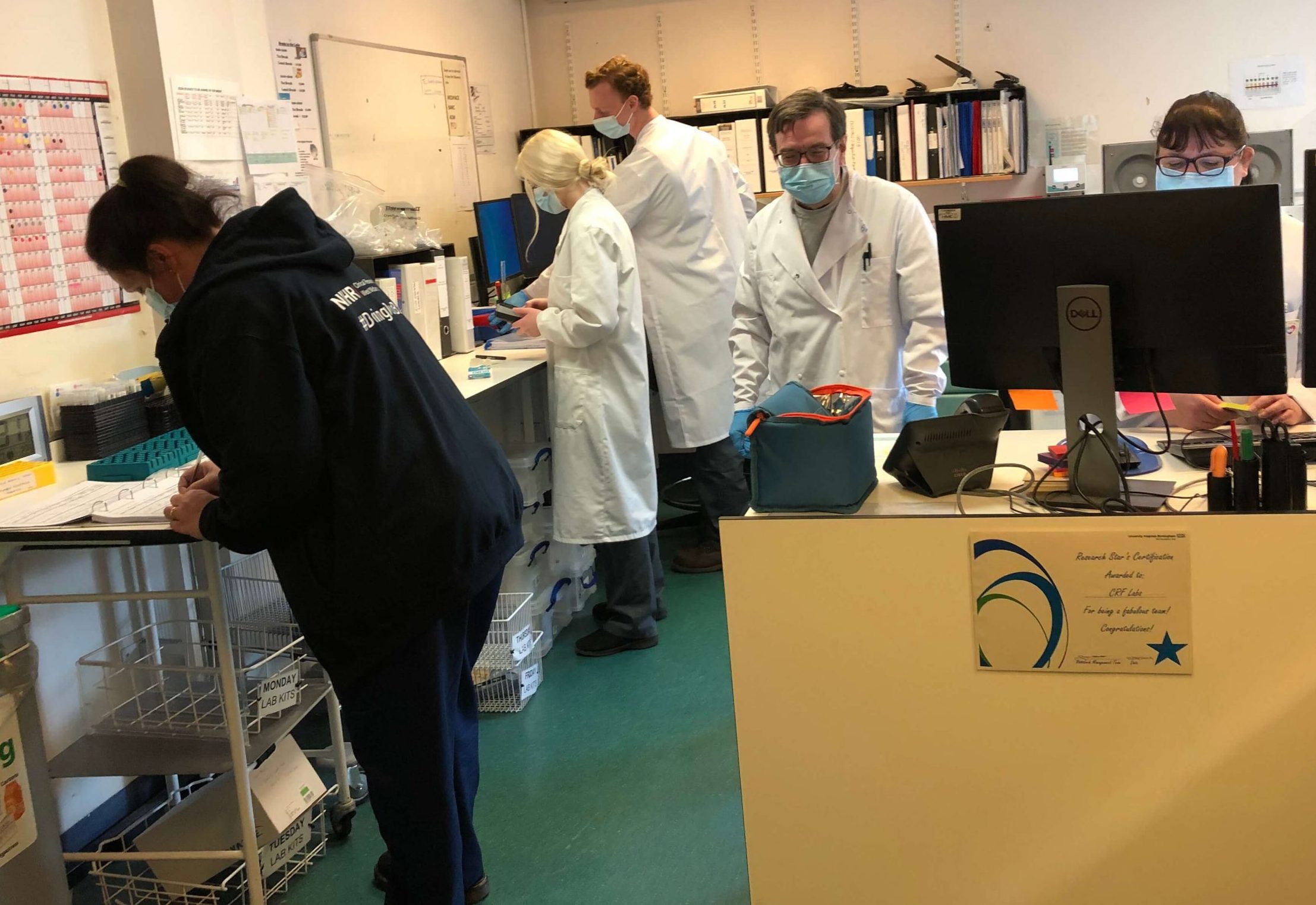 Many non-CRF laboratories, such as those in Biobanks and Universities, were unable to operate due to restrictions and asked CRF Laboratories to processes essential samples.
The additional number of samples, social distancing and waiting for samples to arrive from other centres meant that laboratories had to extend their hours of service, with some laboratories recruiting staff from Universities or the Clinical Research Network (CRN).
Problems that were overcome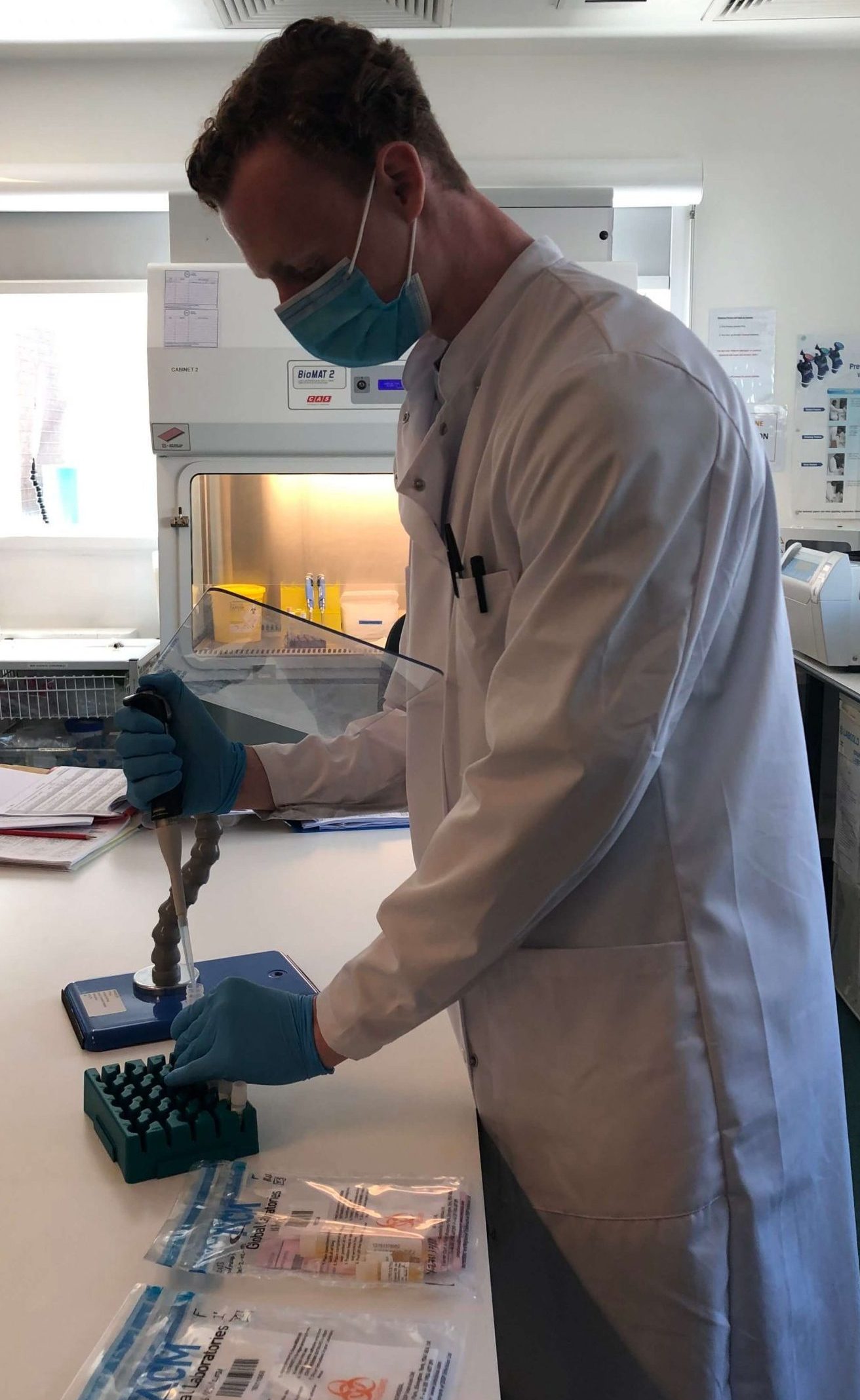 The risk of processing samples from diagnosed and asymptomatic COVID-19 patients was assessed and extra precautions were put in place.
For asymptomatic patients a safety screen was used during processing to reduce exposure to any aerosol generated (pictured left).
Microbiological Safety Cabinets (Class 2) were introduced to process samples from COVID-19 positive patients or vaccine trials where genetically modified organisms (GMOs) had been administered, again reducing exposure to the aerosols generated during processing and containing any spills.
Additional precautions such as the use of secondary containment when storing samples in freezers or -80 freezers were put in place, and new processes for the deactivation of waste was also introduced.
The UKCRF Laboratory Managers Group provided a valuable forum to discuss how to implement these extra precautions and the sharing of risk assessments was essential.
Changes to Lab Practices going forward
Working with other delivery teams has made other institutions aware that CRF's have dedicated laboratories with experienced teams for pre-analytical processing.
Laboratory staff understood the value of their work through the media reporting updates on vaccine trials they had been working on. This made staff feel valued. Continuing to report back on how other trials impacts on patient care should be encouraged.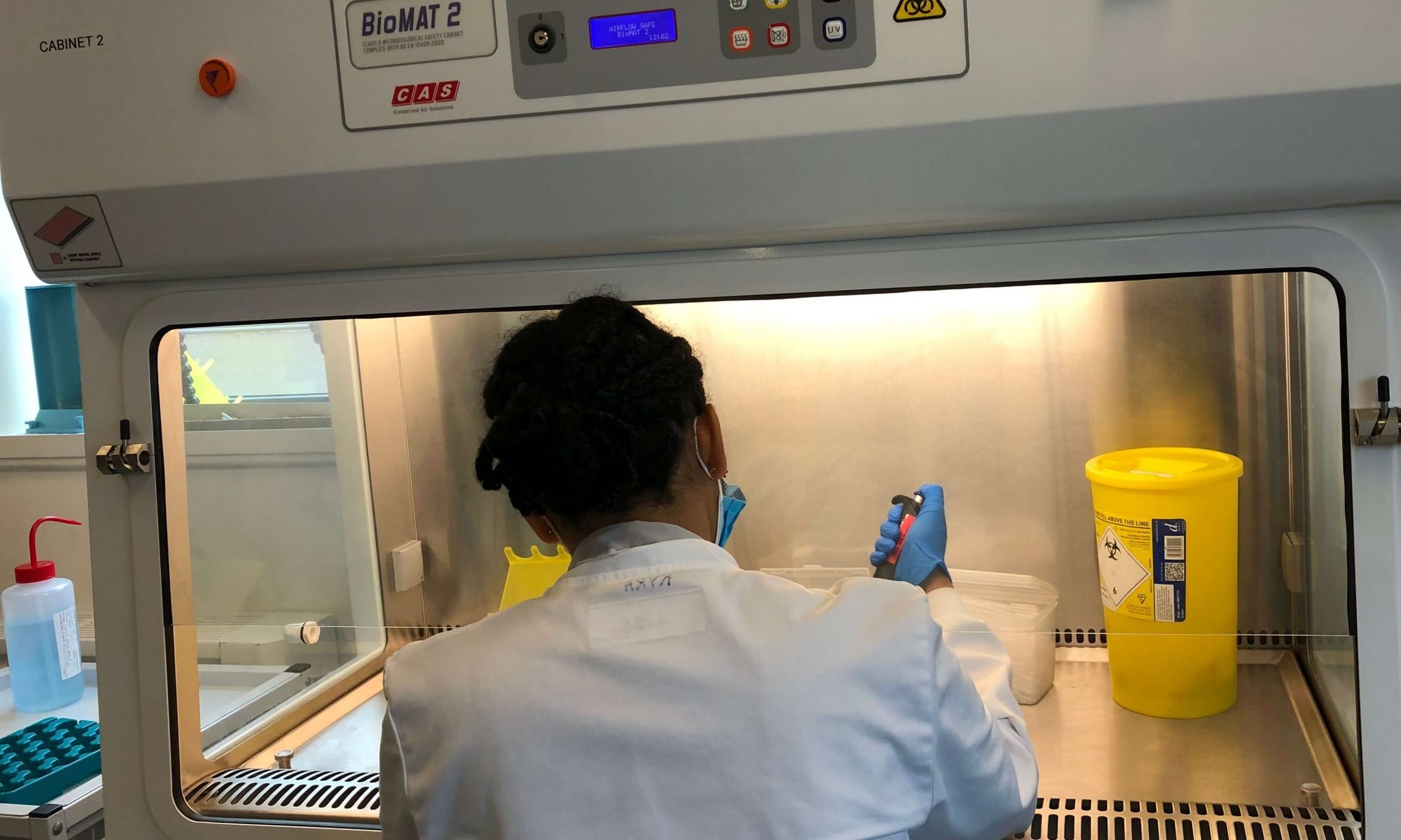 Working fewer but longer days motivated some staff, as well as giving the facilities flexibility for increased processing hours and social distancing. This will be valuable with portfolio studies opening, vaccine trials being in follow up and new generation vaccine trials being set up. It will also give potential to support novel studies requiring processing out of hours.
The CRN provided interns from their intern programme to support the vaccine trials. These interns enjoyed the 'hands on' Laboratory experience the CRFs provided. At NIHR Birmingham CRF, we are currently working with the CRN to provide laboratory experience as part of the internship programme.
Final Thoughts
UKCRF Laboratories were able to step up to the challenges of delivering pre-analytical processing for COVID-19 and Vaccine trials as well as the portfolio studies that have remained open.
The UKCRF Lab Managers group providing a valuable forum to support these challenges.