To celebrate International Clinical Trials Day in May 2019, Clinical Research Facilities engaged hospital staff, patients and the public using interactive activites to raise awareness of clinical trials and showcase their amazing work.
NIHR Moorfields CRF
Moorfields CRF celebrated with interactive stands placed throughout the Moorfield sites and at Liverpool Street Station. The stands were packed full of educational and fun activities which explore the role of clinical research improving outcomes for patients with eye diseases and vision loss.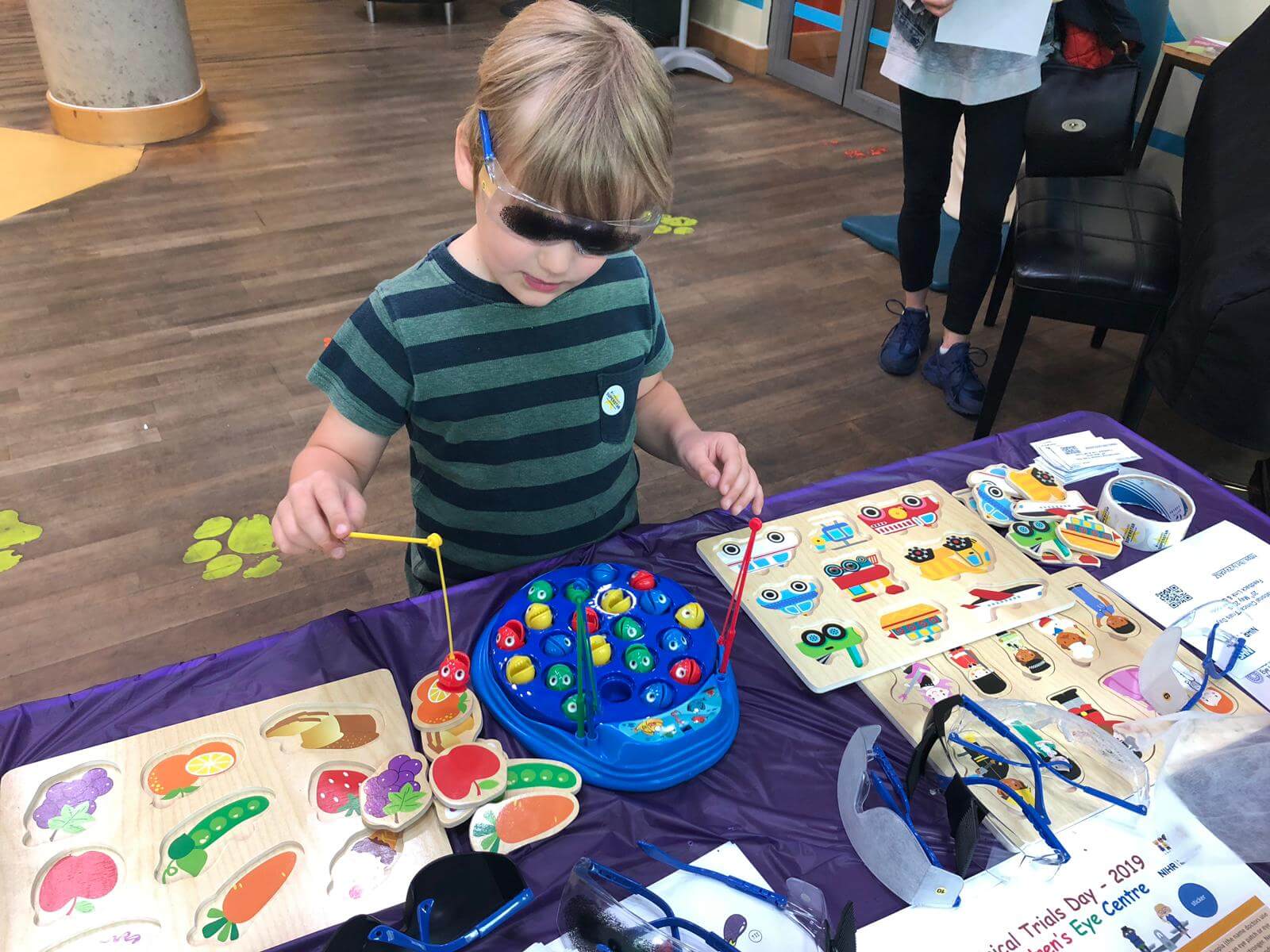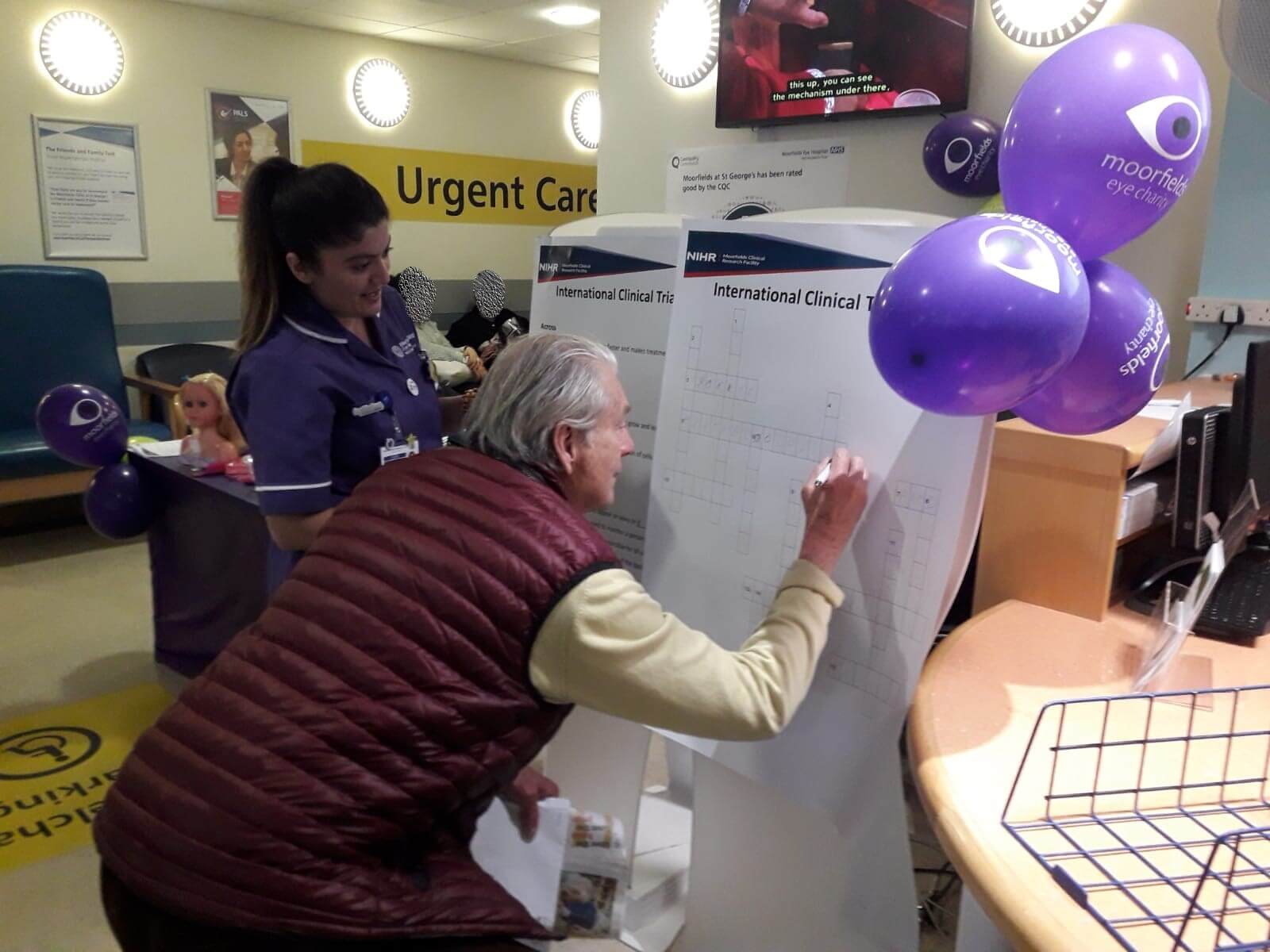 NIHR Leicester CRF
Year 4 children from a local Primary School visited the Leicester CRF to take part in a range of exciting research and nursing related activities including: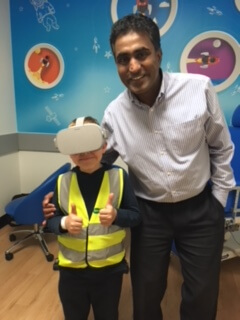 Red cabbage pH indicator test
Emergency scenario
#NusingNowEngland photoshoot
Polo randomised controlled trial
Peg-board groove challenge
Virtual reality experience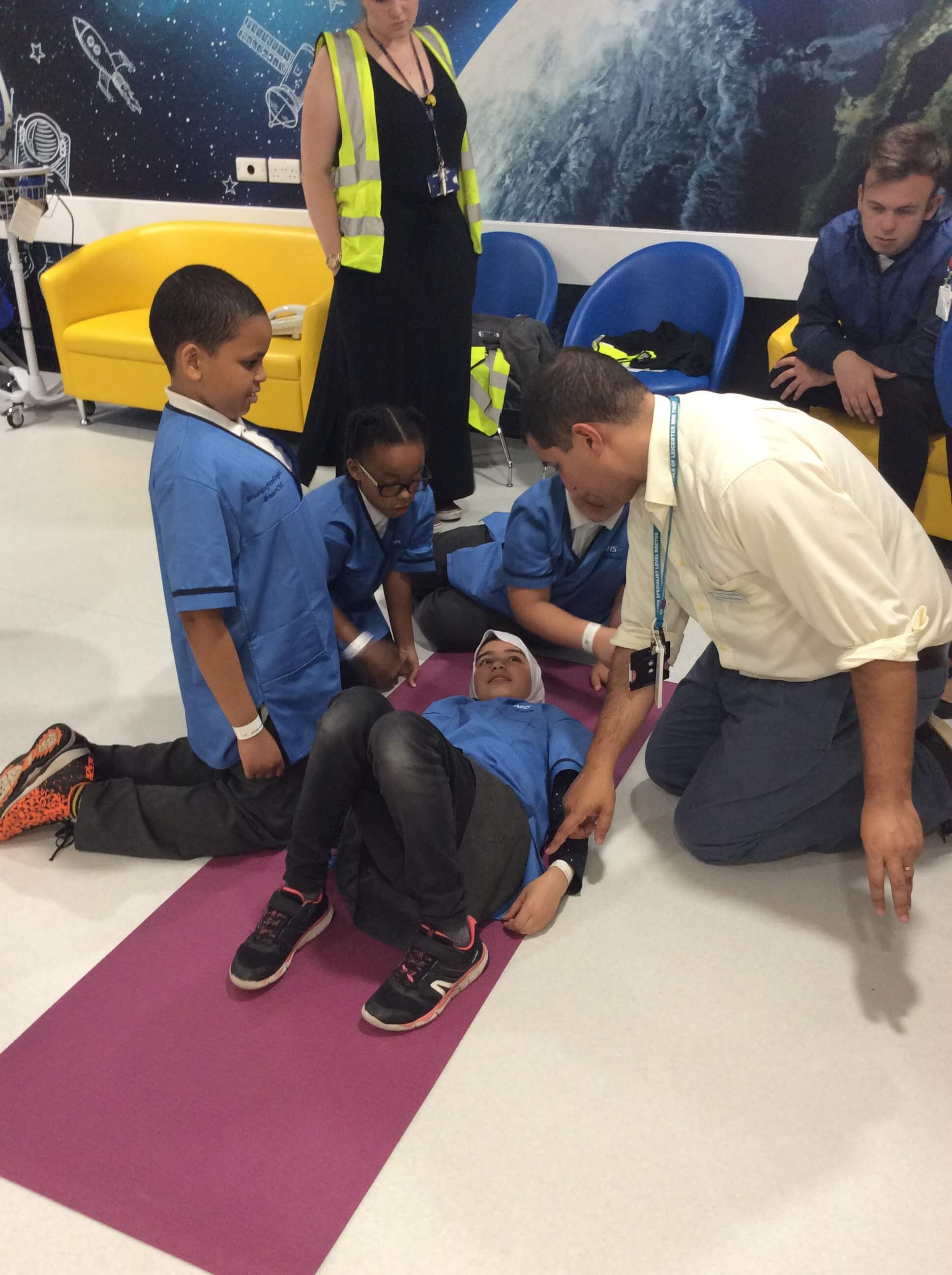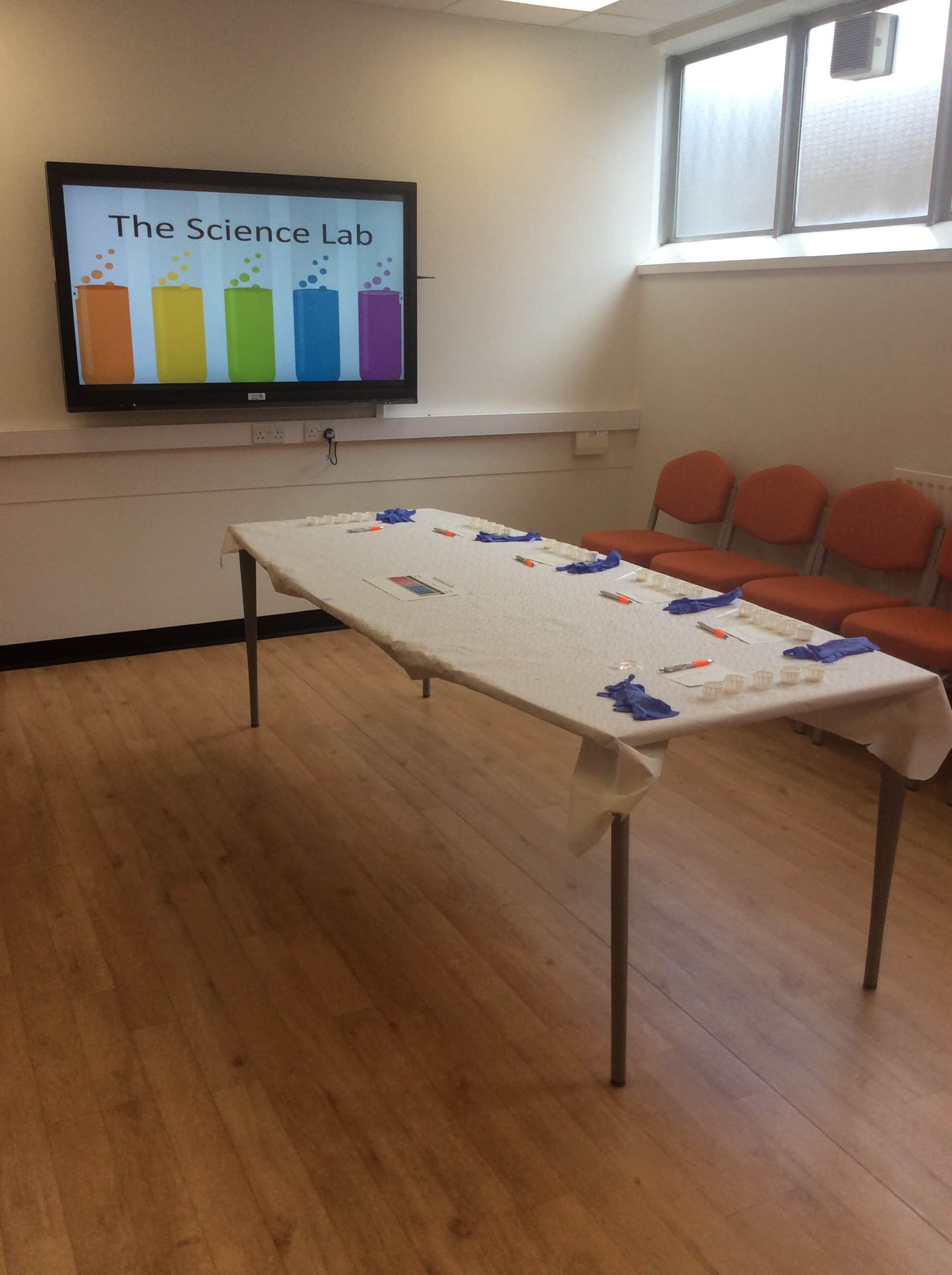 NIHR Royal Marsden CRF
Dr James Lind (pictured below) visited Royal Marsden Foundation Trust to teach patients about clinical trials. The team also had a pop up Research Cafe and showcased their current clinical trials.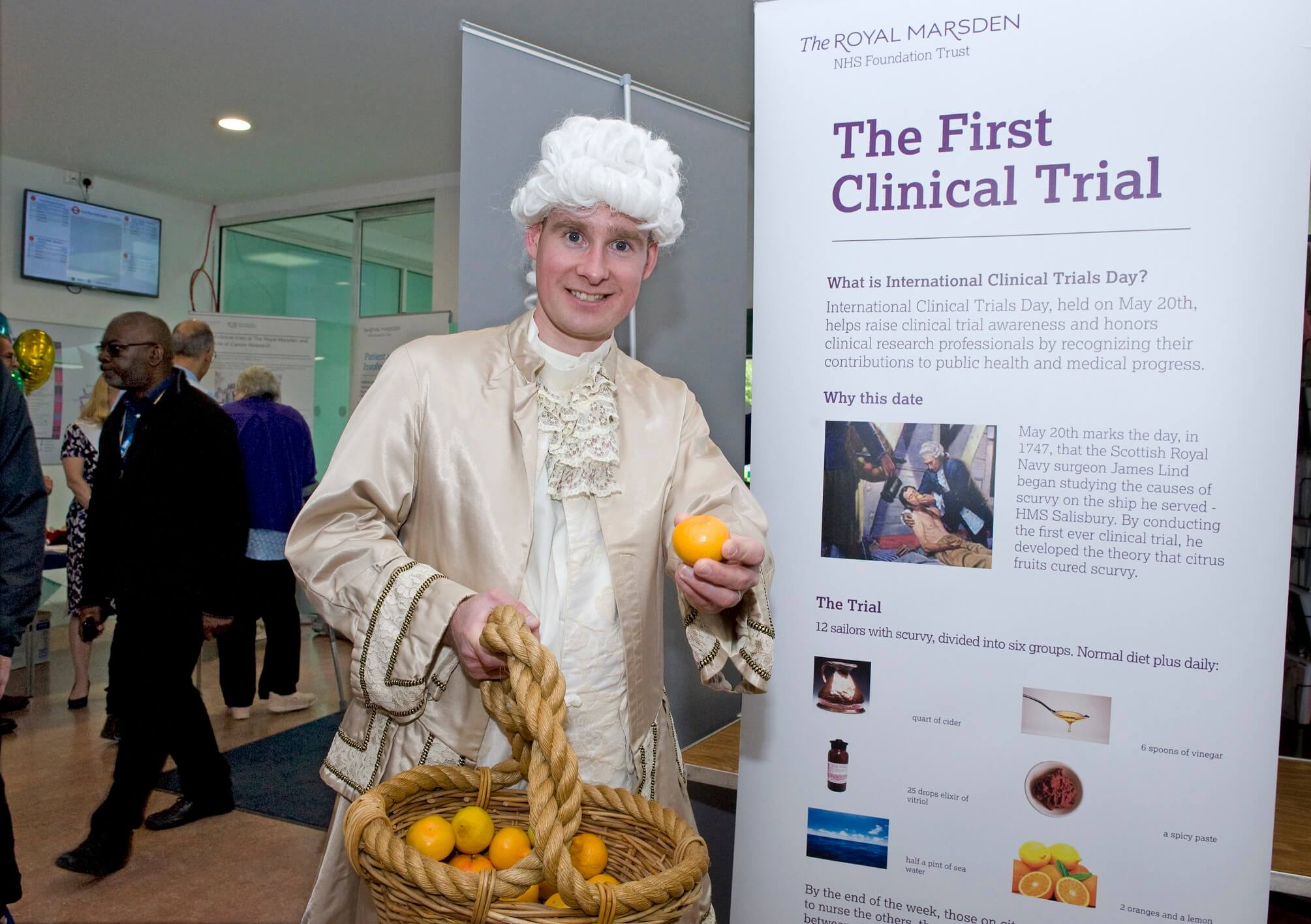 NIHR Kings CRF
Kings CRF engaged patients with an interactive "whats in the box" activity demonstrating blinding in trails.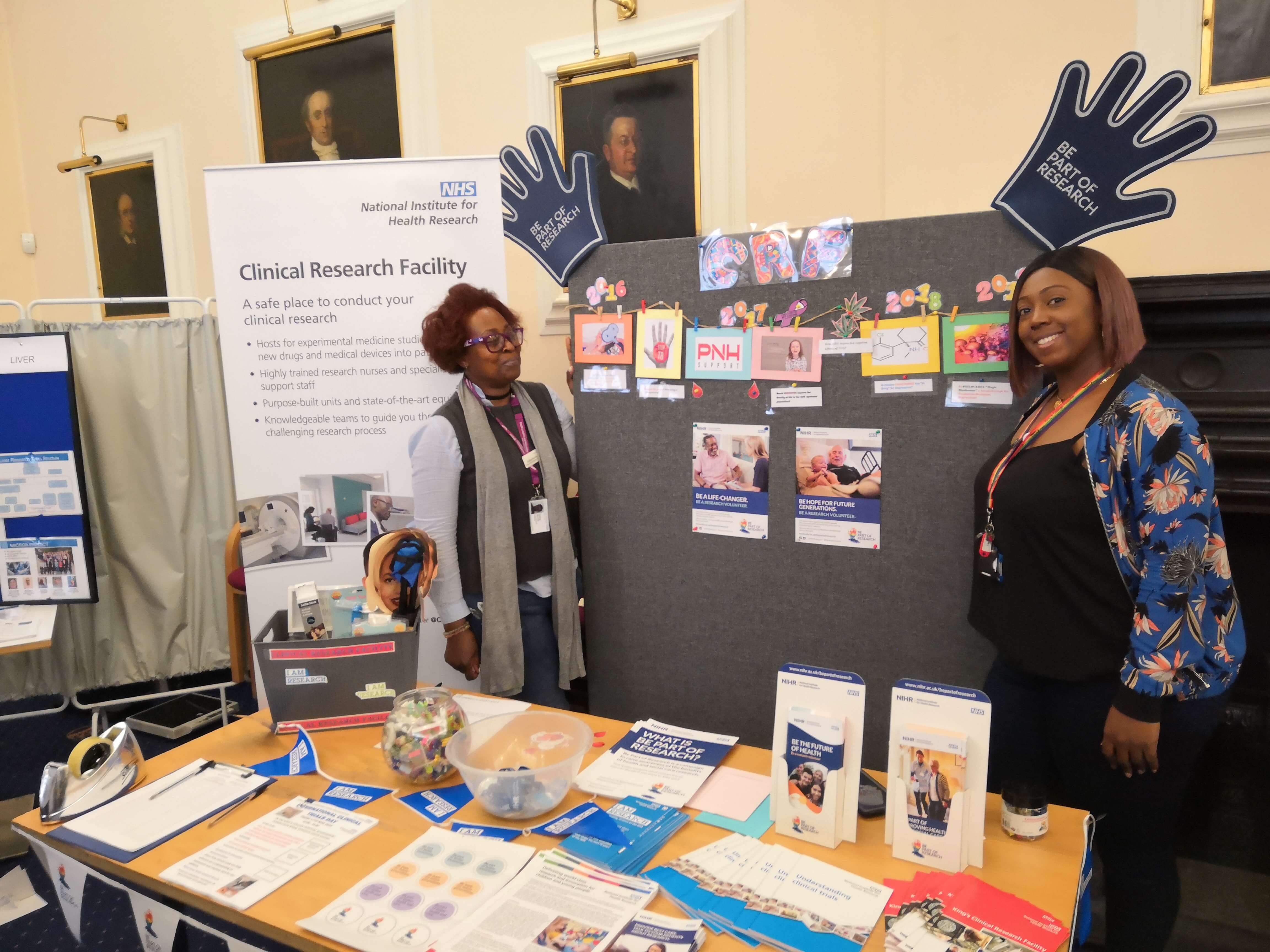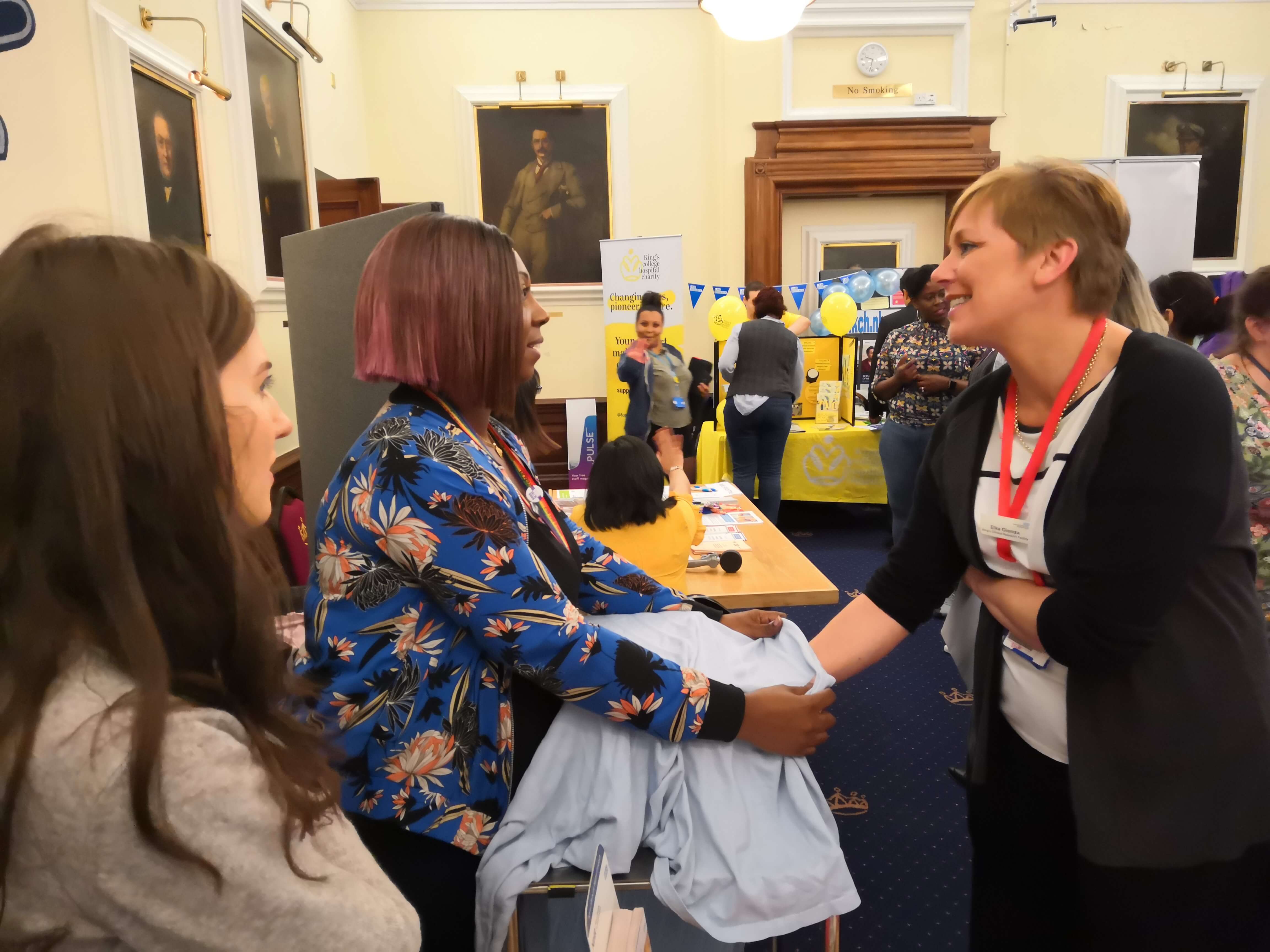 NIHR Alder Hey CRF
Alder Hey CRF had a successful stall and taught patients and staff about randomisation in clinical trials.