We are proud to have a strong patient and public component to this year's Annual Conference.
Please read the below information on what we have on offer and consider inviting a patient/public representative along to the Conference.
To register for the Conference please click the links to the right.
Patient Lounge
This year, for the first time, there will be an allocated lounge at the Annual Conference where patients, the public, PPIE Leads and CRF staff can come together to network and discuss important PPIE topics.
The lounge is a protected space where you will be welcome to meet for informal discussions with fellow patient representatives from Clinical Research Facilities (CRFs) across the country, to discuss areas of the Conference that you would like to explore further and to consider the presentations, posters and parallel sessions that relate to how CRFs are developing patient involvement.
There will be a range of information available surrounding how we can work most effectively within CRFs, encouraging inclusivity and diversity, and accessibility to meetings/events. There will also be an opportunity to review national surveys such as the 'Research Awareness Survey' and to provide feedback on how we can improve our practices.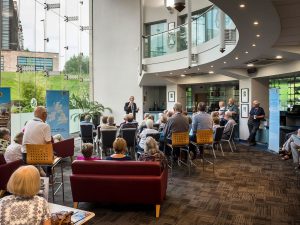 Invite a Patient or Member of the Public to the Conference
We are asking each Clinical Research Facility (CRF) to  invite a public or patient member who has PPI experience and knowledge within a CRF to represent their facility during these activities. This is an excellent opportunity for networking, learning from other public and patient representatives and a chance to connect with the wider CRF community. They will also be able to attend the talks and sessions while at the Conference, and enjoy a visit to the beautiful city of Nottingham. Representative could attend both days of the conference, or choose to attend on a single day. The CRF would need to cover the registration, travel and accommodation costs and please contact [email protected] with the details of who will be attending.
If you are a member of the public or patient interested in attending our Annual Conference then please contact us via our contact form and give us some details about where you're from and your experience being involved with CRF clinical research.
CRF Staff Drop-in and Postcards
We invite all CRF staff to introduce yourself and share your work with the patients and members of the public who attend the Conference. We would like to make them feel as welcome as possible, raise awareness of the unique features of our facilities and workforce, and discuss our shared passion for improving patient outcomes and experience through clinical research. Please take the time to drop into our patient lounge and fill in one of the blank postcards for others to read.
PPI Talks on the Main Stage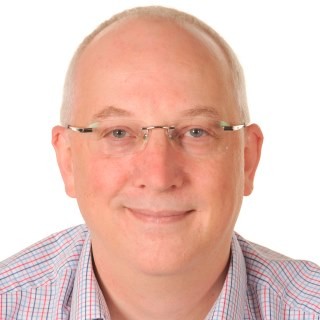 .
MAGIC Trial
A better way to diagnose constipation in young people
Professor Luca Marciani (pictured), Nottingham University Hospitals NHS Trust will be joined by the Nottingham Young Person's Advisory Group to discuss their success in developing a medical device to help diagnose paediatric constipation.
Thursday 27th June, PM, Main Stage.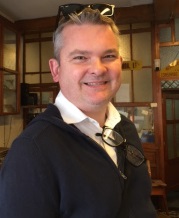 Listening to their Voices. Curing the "incurable" from a patient perspective. Changing the life of future generations
Simon Denegri (pictured), NIHR National Director for Patients, Carers and the Public, Derek Stewart, PPI Director at Nottingham and Kate Frost, PPI Senior Manager, Nottingham.
Friday 28th June, AM, Main Stage.
PPI Workshops
Day One:
Creating Inclusive Research – Strategies to Improve Diversity within Public Involvement – Collaboration across CRFs
Art+Science+Communities = innovative engagement – Leeds CRF
Day Two
The Role of Patients and the Public in Raising Awareness of CRF Research – Alder Hey CRF
Evaluating PPI in Clinical Research – Edinburgh CRF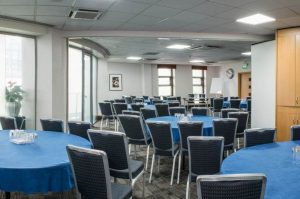 .