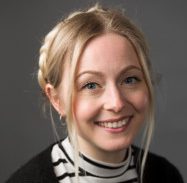 Written by
Eleanor Sherwood
Research Communications Officer, NIHR Kings CRF
January 2021
A new swabbing pod has been installed next to the Clinical Research Facility at King's College Hospital. 
The unique facility will provide a safe, separate unit where participants in clinical trials or outpatients who are symptomatic or have tested positive for COVID-19 can continue to have medical check-ups or receive ongoing treatment without coming into contact with other site visitors.
Funded by the NHS' Vaccine Taskforce and supported by the NIHR Clinical Research Network (CRN) South London, the swabbing pod is anticipated to be particularly useful for those taking part in COVID-19 vaccine trials at the Clinical Trials Facility (part of the NIHR Wellcome King's Clinical Research Facility), as they are required to attend regular follow-up visits for a number of months following their initial participation in the trial.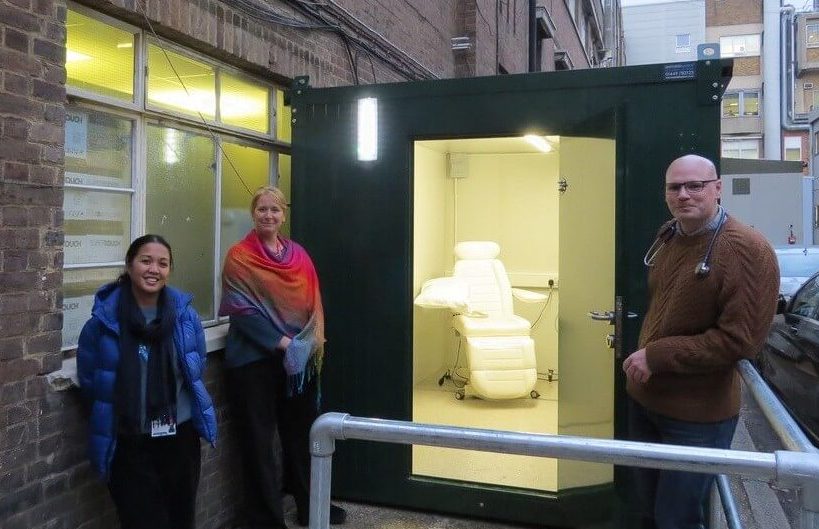 Dr James Galloway, Primary Investigator of the current Novavax COVID-19 vaccine trial at the King's Clinical Research Facility, said:
"Access to space to see patients with symptoms of COVID is crucial. We need to bring these patients in for assessment, but absolutely must ensure we see them in a safe environment that does not risk any spreading of the virus. The swabbing pod is an innovative solution, and a vital addition to our trial facilities infrastructure".
.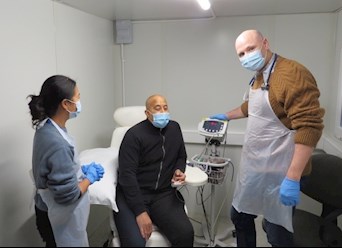 CRN South London's Chief Operating Officer Dr James Lyddiard said:
"Testing of people for COVID-19 will remain a crucial part in assessing the effectiveness of vaccines in clinical trials, the approach at King's minimises the number of people who have symptoms attending the main hospital site and it will help to prevent further person-to-person transmission of this virus.
As a Network, we will continue to do everything in our power to support our health and social care partners in protecting life and in limiting the spread of COVID-19 by helping to identify people eligible for entry into a vaccination study".