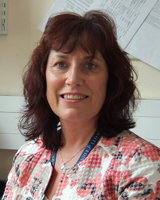 Written by Marie Leslie
Administration Manager, Edinburgh CRF
November 2019
Edinburgh CRF is a partnership between the University of Edinburgh and NHS Lothian, and we have staff employed by both bodies.  Edinburgh CRF is committed to working sustainably and promoting healthy working lives, and is supported by a local Sustainability Committee, with membership from both University and NHS staff.
We have just submitted our bid to gain a Gold Offices award in the University of Edinburgh's Sustainability Awards scheme, which is part of the University's aim to be a leading socially responsible and sustainable university.  We already have a Silver award, plus a Gold Lab Award in our Genetics core.
To achieve the awards, we need to demonstrate that we meet a range of criteria across six themes:
Travel
Energy
Purchasing
health/Well-being
Communications/Engagement
Resource Efficiency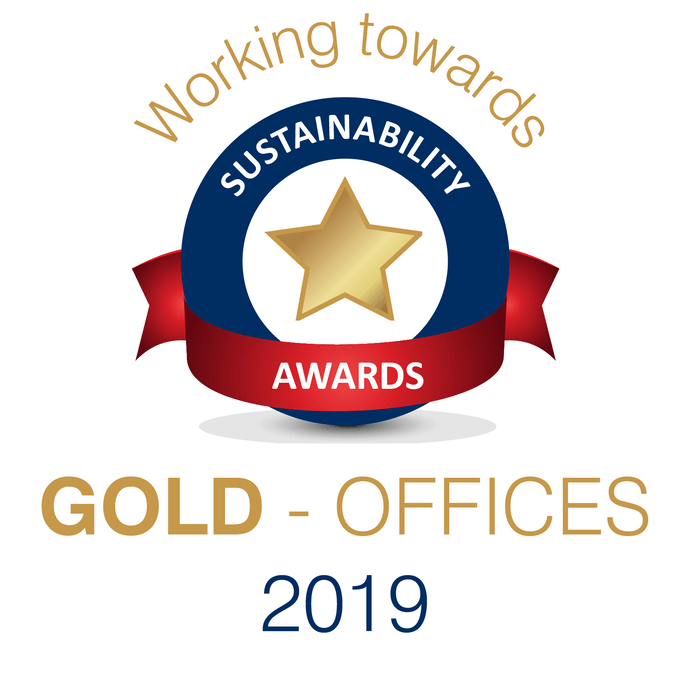 Our Gold Award Bid
For the Gold Award, we also had to design and implement a unique project with a demonstrable sustainability impact, that would have a continuing legacy.  We decided on a project in the Health and Wellbeing category, as we believe this fits well with the aims of the Clinical Research Facility and also provides good opportunities for team-building.  Our project was called "Zero Waist – a Health and Wellbeing Initiative".
Zero Waist – a Health and Wellbeing Initiative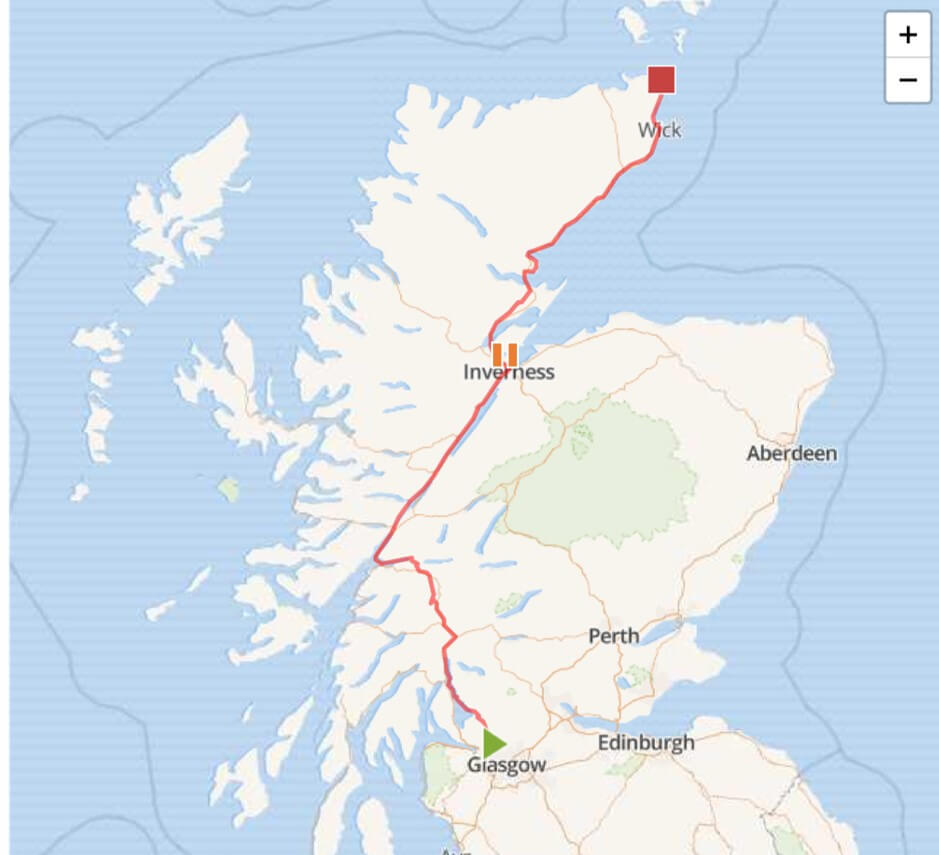 Our central initiative for the project was a six week step count challenge in the summer.  Seventy staff members (University and NHS) participated in 12 teams.  Rather than just counting steps, we brought the challenge to life by creating a 'virtual' walking route along ancient walking trails, starting with the West Highland Way from Milngavie to Fort William, then continuing on the Great Glen Way to Inverness (169 miles).
We calculated that people would need to average around 8,000 steps a day to reach Inverness by the end of the six weeks.  We also included an extension on the John O'Groats Trail, which would average around 15,000 steps a day (total 315 miles).
From step-counts submitted, we calculated the average distance virtually walked within each team in the week and plotted their location along the route.  We provided a weekly 'Sway' newsletter, updating everyone on where the teams were and providing photos and information on these locations, including things to see or do.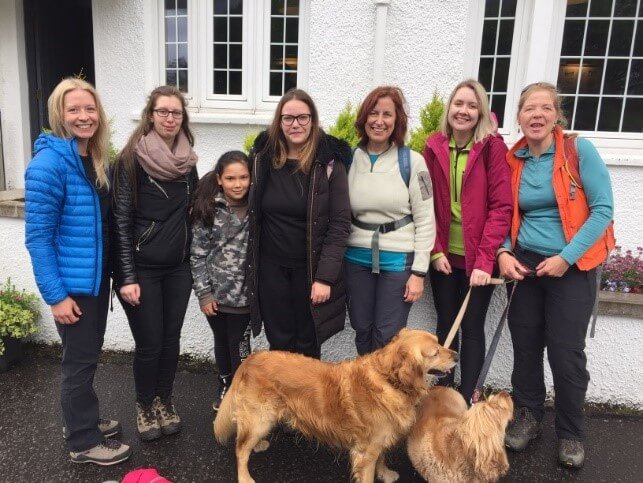 We also included information about local walking routes or events that might be of interest.  At the end of the challenge, we had walked a total of 19,182 miles, which we calculated to be the distance from Edinburgh, through Europe, Asia and North America, ending up in New York.  By making the walk 'real', it increased engagement and encouraged people to get out and about.  Our final Sway report can be seen by clicking here.
Other initiatives which formed part of our bid
11 members of staff have been trained as Mental Health First Aiders, and are now able to help raise awareness, promote understanding and create an environment where staff feel confident to discuss and ask for advice about their mental health, as well as spotting signs of mental health problems in others.
We have organised weekend walks, to encourage people to get out in the fresh air and exercise, as well as providing an opportunity for staff to get to know each other better out of the work environment. One of these was during the step challenge, when we walked a part of the West Highland Way that most of the teams had reached (virtually) at that point.
We encourage staff to go for lunchtime walks, and provide information on short walks that people can fit into their working day.
We have a Sustainability Notice Board with information on cycling, walking, healthy eating and other relevant topics.
We promote the use of a Community Food stall that takes place in the hospital every week. As well as selling locally-sourced fresh fruit and vegetables, they provide packs with all the ingredients you need to create healthy, meat-free meals.  All proceeds go to helping people in low-income communities have an affordable, healthy diet.  And the food is delicious!
We have created a blog where we post information on healthy living and sustainability.
We promote initiatives such as World Car Free Day, National Vegetarian Week, World Beach Clean Day etc.
We did a survey to get staff feedback on the initiatives that had taken place and to gauge what would be of interest as possible future projects.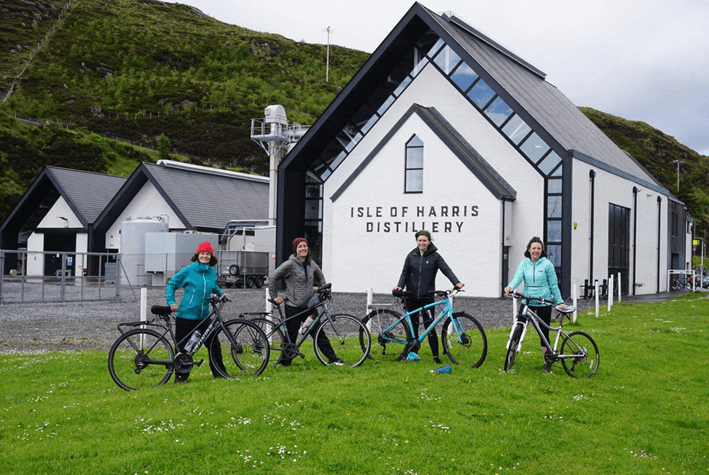 Final Thoughts
Our project has seen staff benefiting from improved fitness and morale, and people have made longer-term changes to their lifestyles as a result of the project.  It has also encouraged cross-departmental working, as we have had participation from all parts of the CRF and also other departments with whom we work closely.
Our team is enthusiastic about engaging with sustainability initiatives, and will continue to build on what we have achieved to date to do what we can to reduce our impact on the planet.