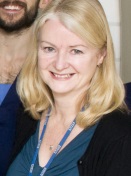 Written by Kathy May
CRF Manager at NIHR Royal Marsden CRF
October 2019
The NIHR Royal Marsden Clinical Research Facility specialises in cancer imaging, developing enhanced scanning techniques to improve tumour detection and characterisation. This expertise is used to support trials that evaluate response to new treatments and to select the most appropriate therapy option for each patient. We have considerable experience in delivering whole body magnetic resonance imaging (WB-MRI).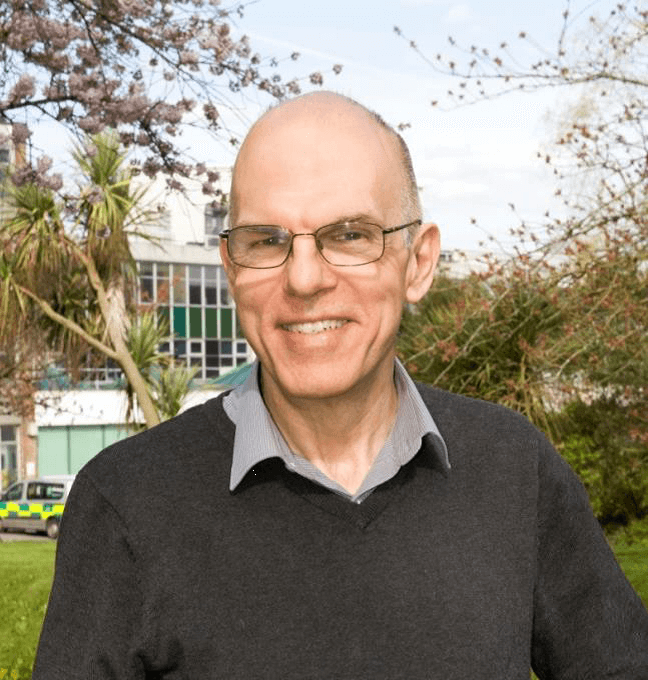 MRI can be associated with feelings of claustrophobia, which can be increased by the WB-MRI coil set-up that further restricts space within the scanner bore. Working with a patient contributor, we have developed information that better describes the scan from the patient perspective. This helps participants' understanding of the procedure which improves compliance and patient experience.
"The head coil incorporates a mirror which helps you see outside the scanner, so you don't feel so enclosed."
John Braun, Patient Contributor (pictured above)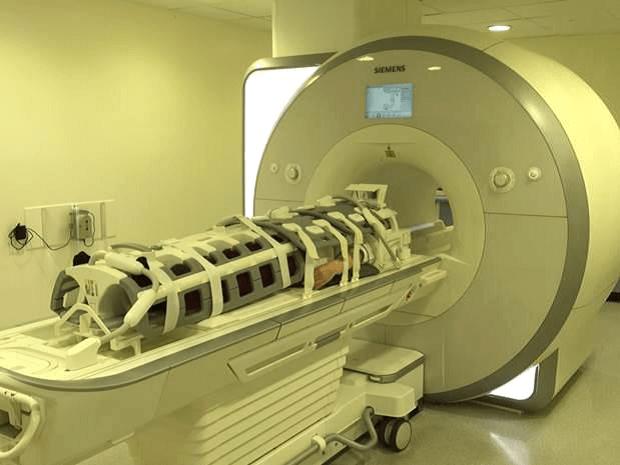 WB-MRI
This highly sensitive technique is now part of UK and international guidance for imaging myeloma, improving early diagnosis and reducing false negative results, while involving no radiation or injections.
However, the current challenge is to ensure that it is performed to correct standards and that all patients have access.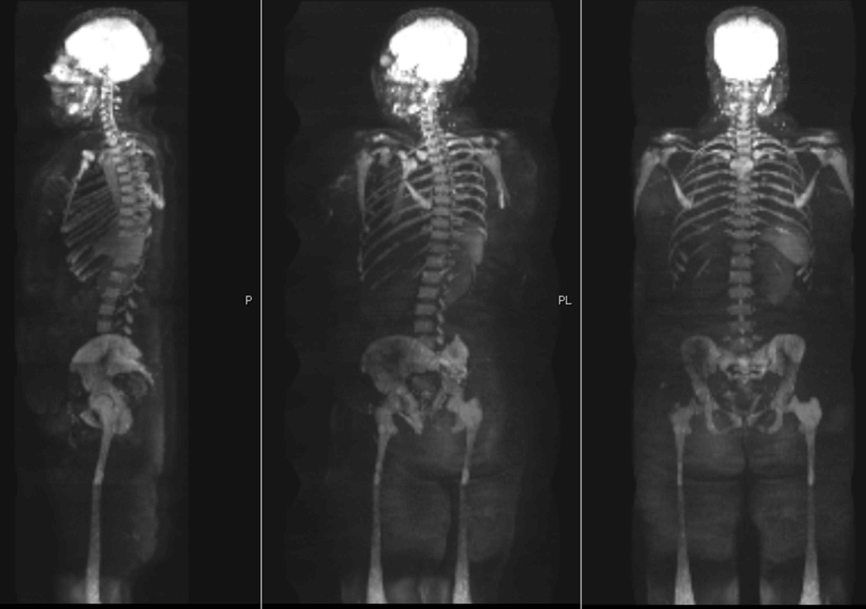 Whole body MRI of a patient with diffuse myeloma infiltration of the bone marrow.
MY-RADS (Myeloma Response Assessment and Diagnosis)
The new MY-RADS System recently published in the US imaging journal 'Radiology', was developed by a team at The Royal Marsden in collaboration with colleagues across Europe and at Memorial Sloane Kettering and Roswell Park in the U.S, and represents an important step forward in standardising the technique and making it easier for treatment centres to adopt.
WB-MRI training programme
The Royal Marsden is leading a training programme in how to perform and report whole body MRI scans for radiologists from across the UK. The programme is supported by the NIHR Clinical Research Facility at The Royal Marsden and The Institute of Cancer Research, London, and the CRUK National Cancer Imaging Translational Accelerator.
In the last two years, 250 radiologists from the UK have attended case and lecture based interactive courses and hands-on training on scanners. The Royal Marsden has also hosted thirty consultant radiologists and 30 radiographers to support their training in whole body MRI reporting and acquisition.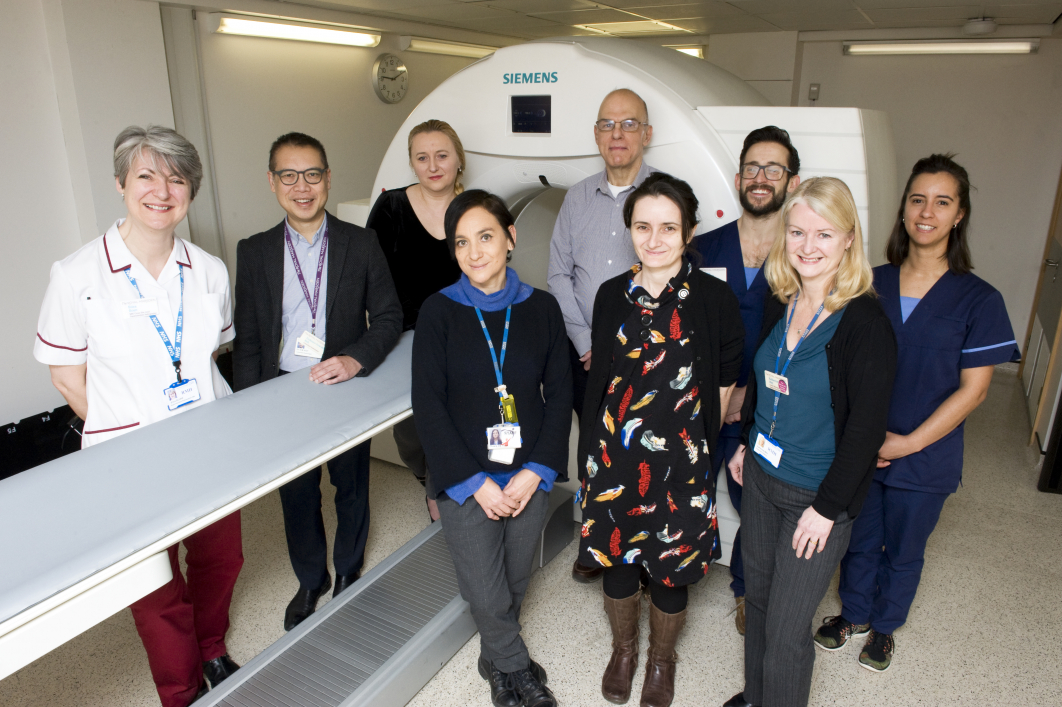 Artificial Intelligence (AI)
We are aware that a significant barrier to providing a WB-MRI service is a lack of MRI scanner time, so we are working on AI techniques to make scan acquisition faster as well as developing tools to help radiologists report the scans.
Cancer Imaging Support
We have successfully set up multicentre WB-MRI studies in myeloma and prostate cancer as well as a multi-parametric MRI study in soft tissue sarcoma.
Educational support has been provided for other centres initiating a WB-MRI service and we also have the expertise to train and develop staff in other advanced MRI techniques and in supporting studies requiring PET imaging.
From this unique position, we would like to offer cancer imaging support to the UKCRF Network.
If you are interested or would like to discuss collaborative opportunities, please contact us at: [email protected]