"This has been a truly enriching experience for me both on a professional and personal level. I have too many highlights on this trip to mention. Thank you very much for making it happen"
---
In collaboration with the NIHR Clinical Research Network (CRN), International Association of Clinical Research Nurses (IACRN) and Cancer Research UK (CRUK), the UKCRF Network organised a Study Visit Programme for international Clinical Research Nurses to visit the UK.
We were delighted to welcome nine delegates from the USA (Washington, Boston, Maryland, California and Mississippi), Africa (Cape Town), and Norway (Bergen).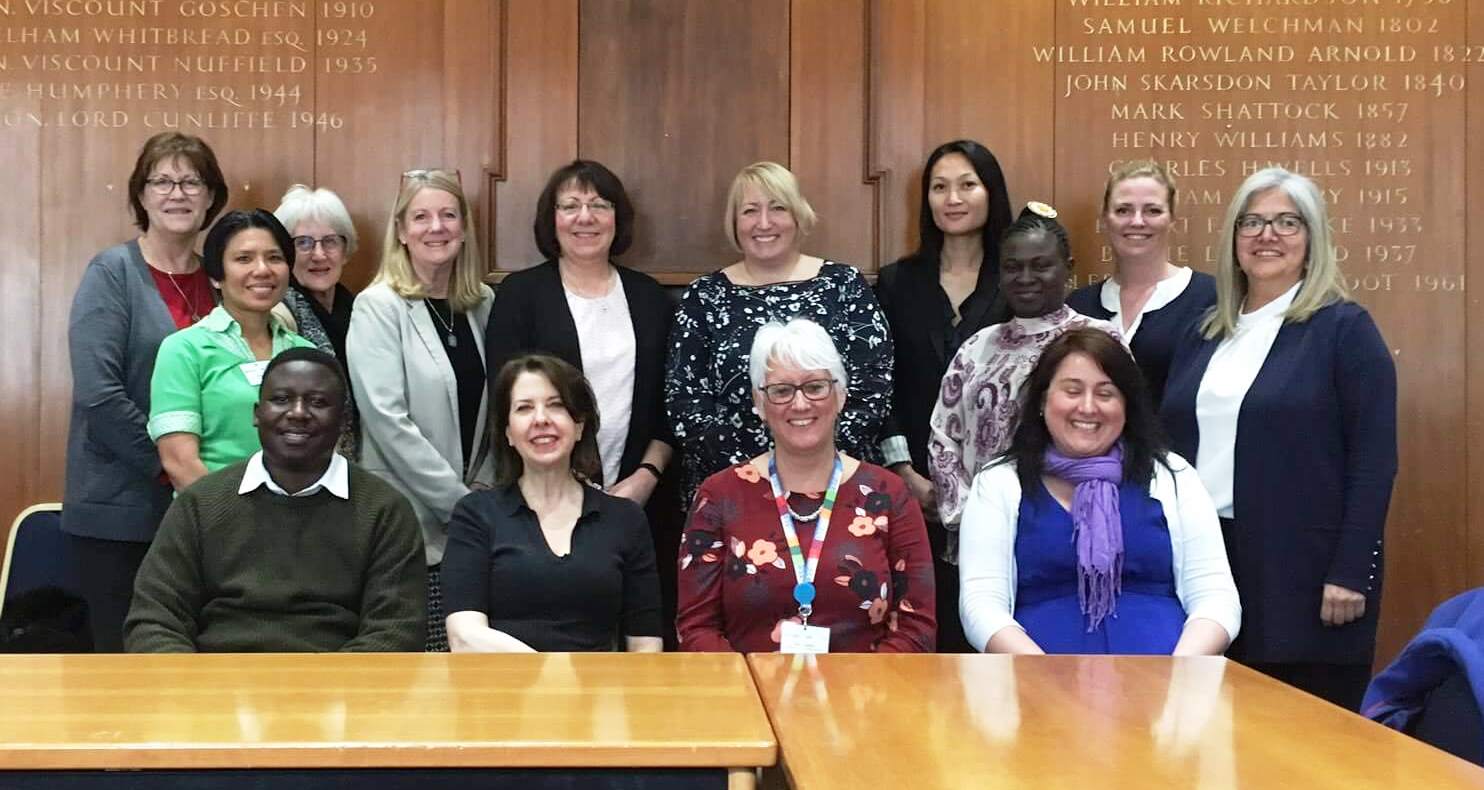 Delegates and speakers on day one of the programme
The study visit programme included
Introduction to the UK Research System
Speakers from the NIHR, UKCRF Network, Advanced Leadership Programme and Irish Research Nurses Network
Two day study visit at a Clinical Research Facility (Birmingham, Cambridge, Guy's and St Thomas, Imperial, University College London, Great Ormond Street and Southampton)
NIHR International Nurses Day Celebration
Visit to the Florence Nightingale Museum
More information about the visit objectives can be found here.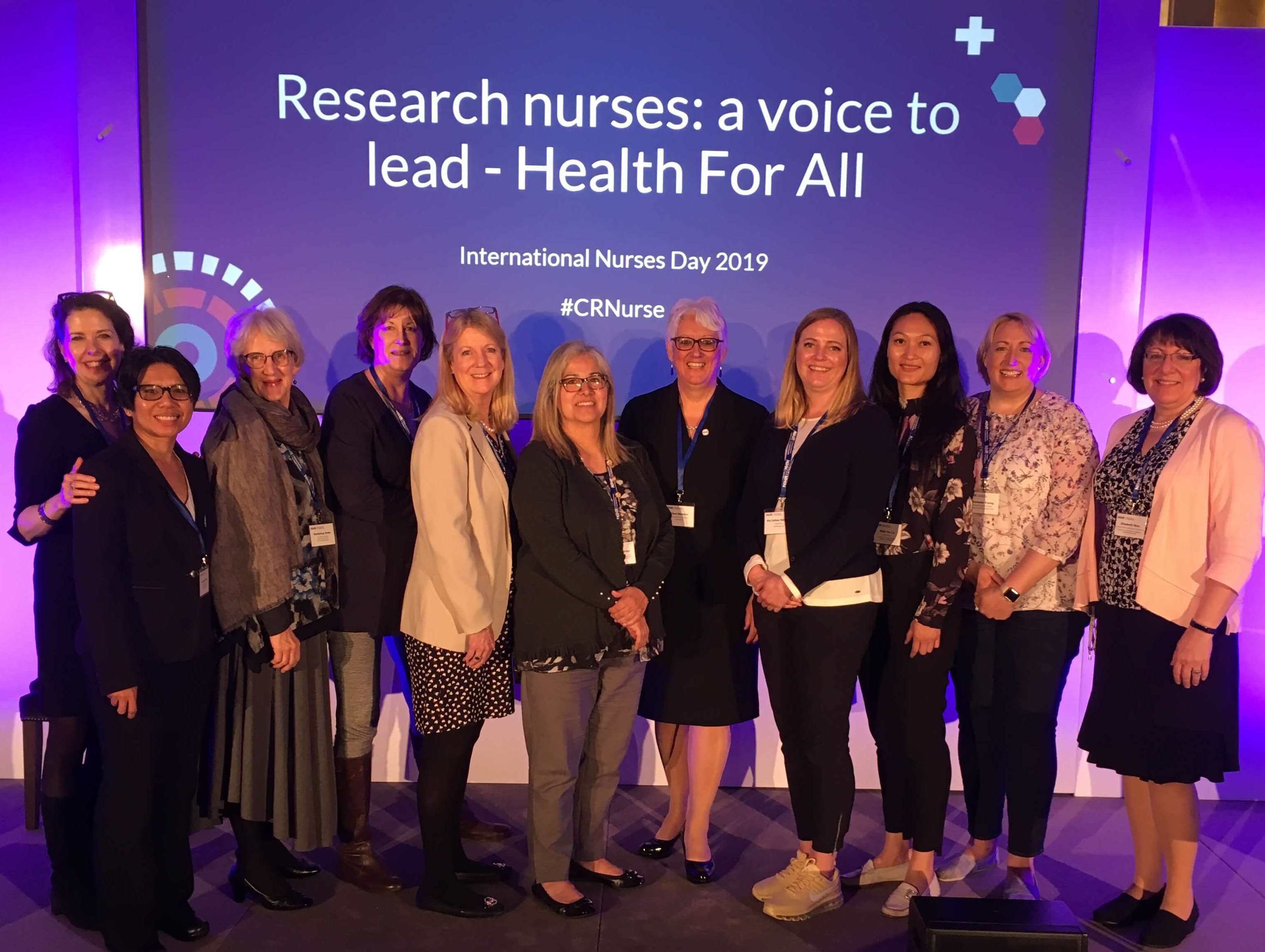 Delegates at the International Nurses Day
Visiting the Clinical Research Facilities
The delegates spent two days at Clinical Research Facilities across the UK where they got to learn about our clinical research, operational processes and discuss the complexity and challenges of delivering clinical trials.
It was also a great opportunity for our CRF staff to learn about Clinical Research Nursing in different countries and share best practice.
Paul Darroch from NIHR Guy's and St Thomas CRF (pictured below) wrote – "It was a good opportunity for many of our research staff to share best practice in research and to understand the alternative approaches of our US colleagues"
Marivic Ricamara from NIHR University College London CRF wrote – "I have more understanding on different approaches to clinical research delivery in the context of different research systems in different countries. We might be doing the same studies but the involvement of research nurses in different stages varies from each site or countries. The complexity and capacity of delivering clinical trials is one of the challenges we all shared in the job."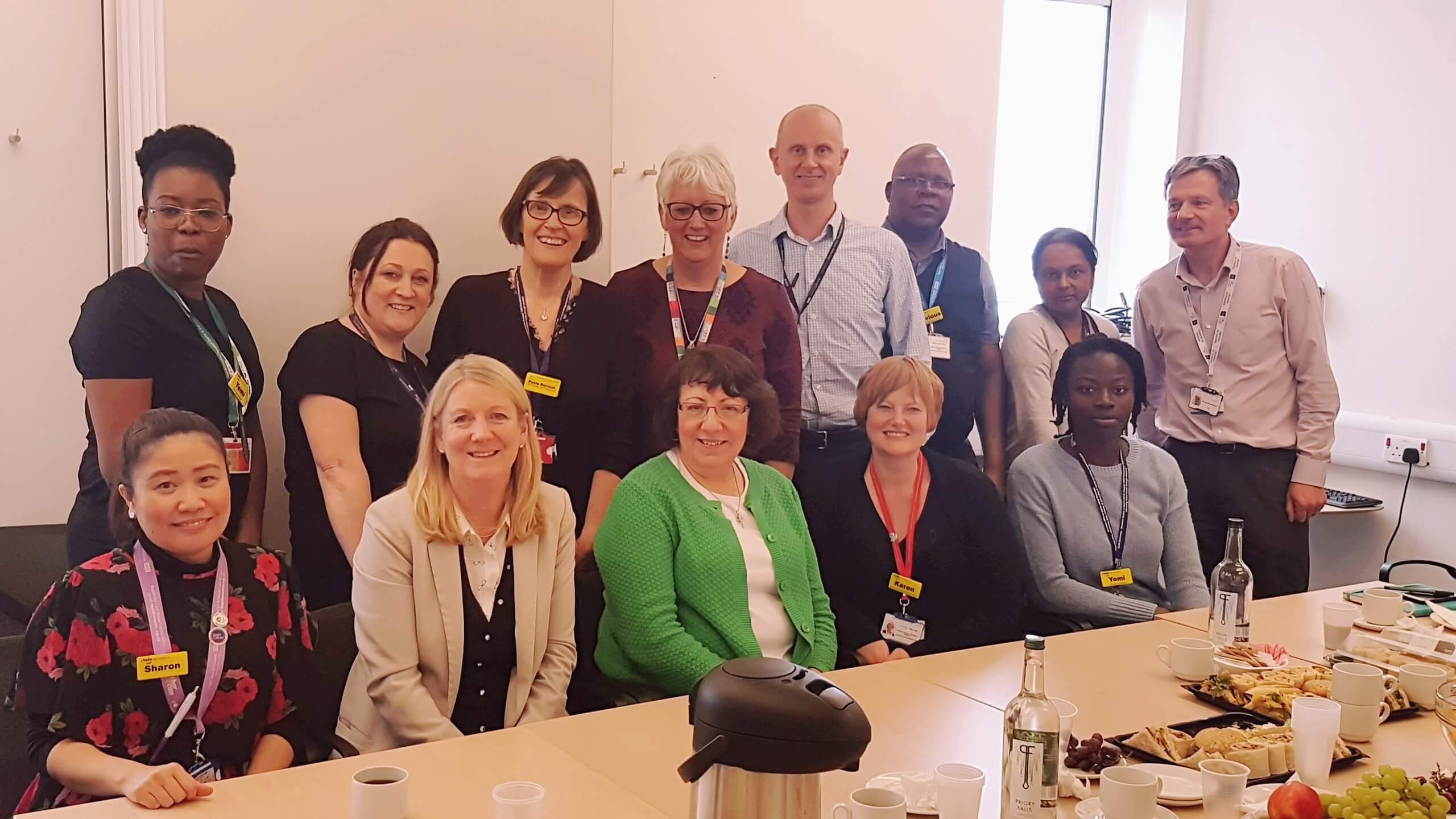 NIHR Guy's and St Thomas CRF
Best Part of the trip
When we asked our visitors about the best part of their trip, many of them said it was their visit to the Clinical Research Facilities;
"Visiting the host site was the best aspect of the trip; seeing how the site is running clinical research, learning about their infrastructure and meeting other research nurses"
"The best part of the trip was learning about phase I first in human trials, the hospitality of the local site visit and the openness to share ideas and experiences"
"The best part of the trip was meeting research nurses and observing the engaged and positive attitudes at the Clinical Research Facility."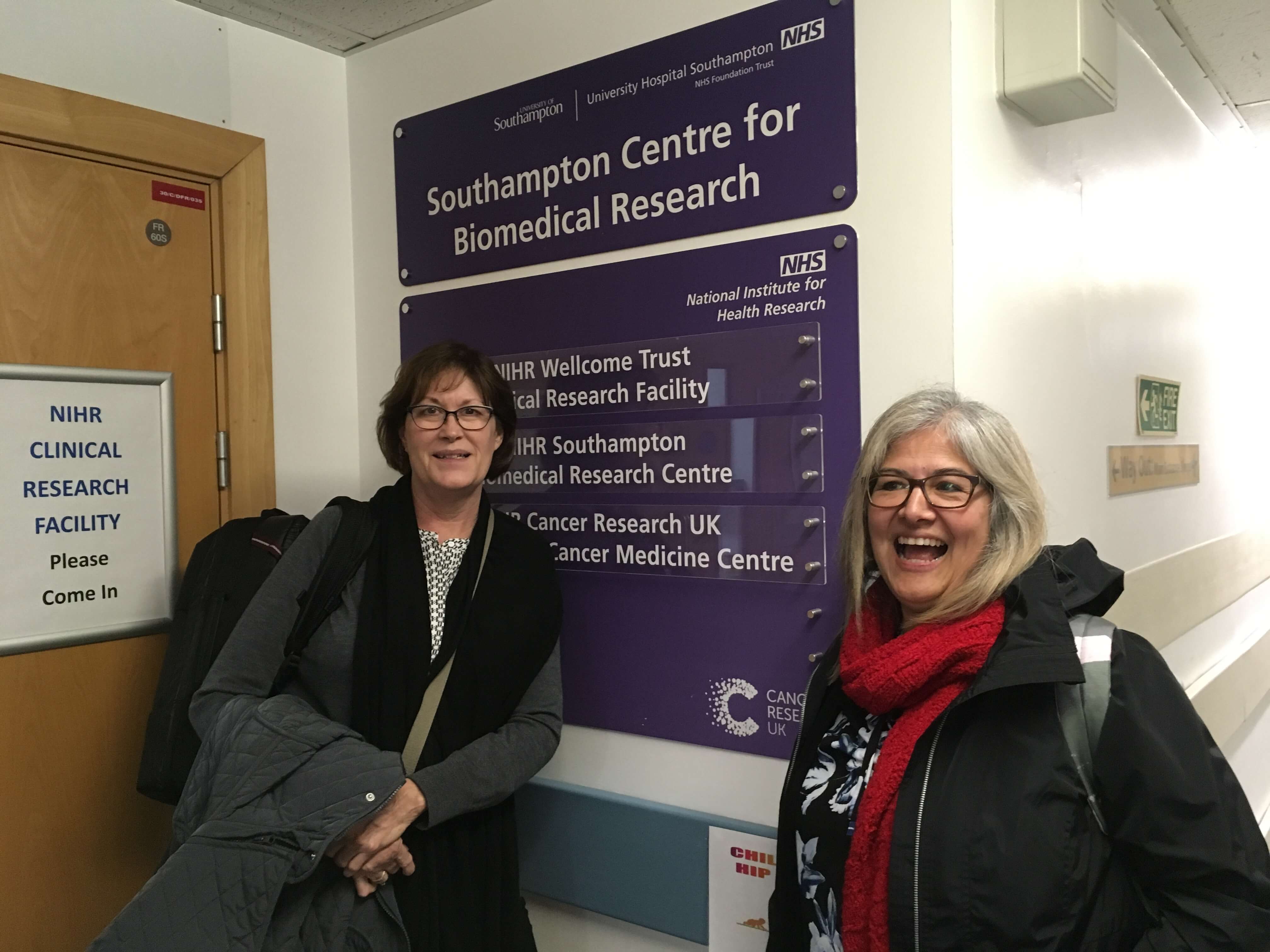 Arriving at NIHR Southampton CRF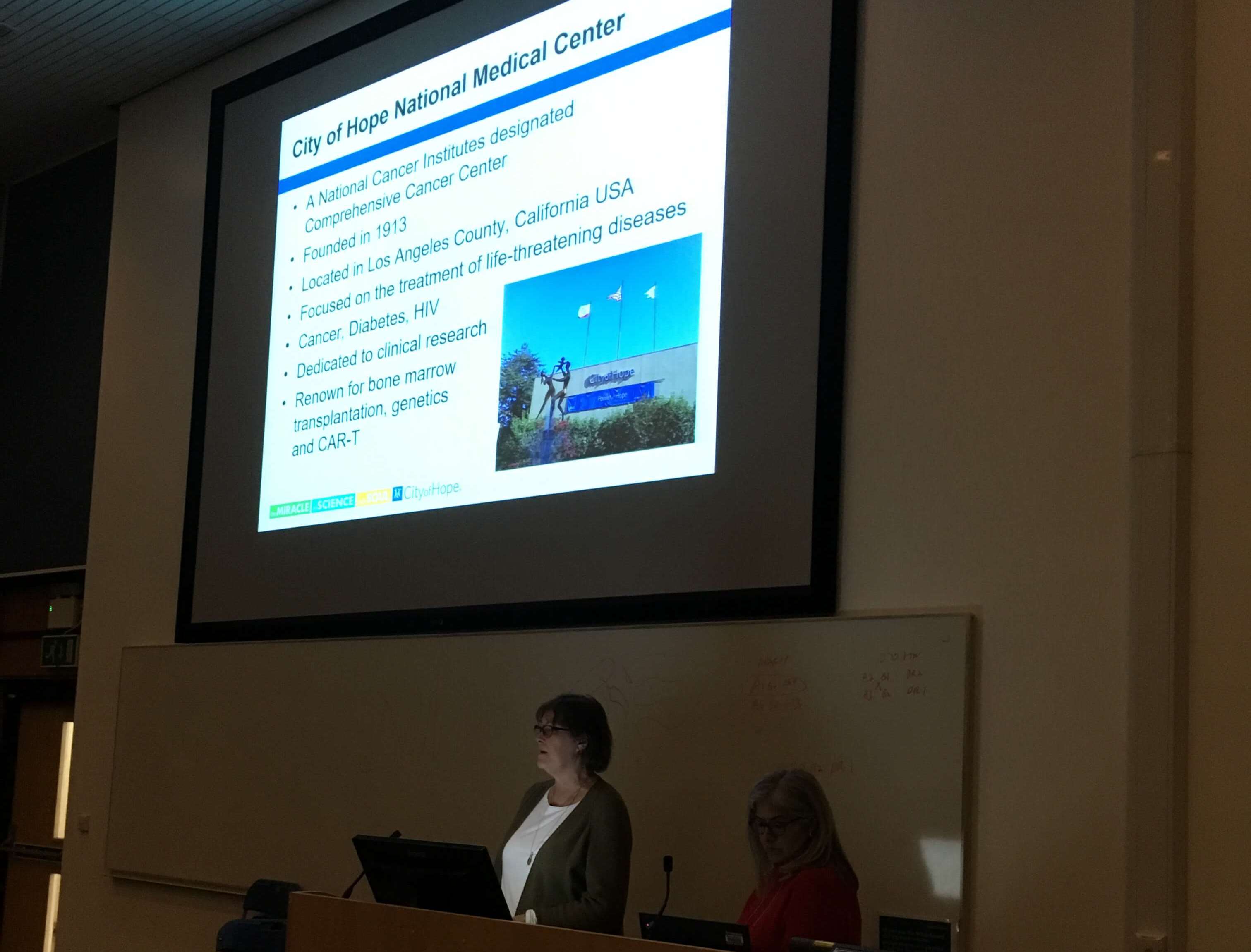 Introducing themselves and their work at NIHR Southampton CRF
Take home messages
The delegates learnt a lot about UK Clinical Research during their visit;
This trip has taught me "that we have a job to do in [our country] to make research nurses more visable, [as well as] more competent and comfortable with our work. This trip opened my eyes that we all want to be better, that the system can be better, and that people don't understand what our role is."
This trip has taught me that "at the local level, having patient ambassadors for research to raise the profile and promote participation of the community in research [and the benefits of] more collaboration instead of working in sites"
FUTURE PLANS
To mark the World Health Organisation's Year of the Nurse in 2020, we will be hosting visitors again next May.  This will be a fitting way to mark the 200th anniversary of Florence Nightingale's birthday.

Clare Meachin, Jennifer Allison and some of the visitors are presenting a plenary session on our exchange visits at IACRN's Annual Conference in Philadelphia Oct 2019.

We are creating a Study Visit Framework to provide guidance for other IACRN sites to host visits in their countries.
IACRN information and membership details can be found here: https://iacrn.org/
A Big Thank you
A big thank you to Jennifer Allison, Matron at NIHR Southampton CRF and Clare Meachin, NIHR Associate Director of Nursing, for leading and organising the international study visits, without whom these visits would have been possible.
We would also like to thank Rebecca Greagsby at Southampton for all her support and to the Clinical Research Facility staff who hosted the two day study visits and provided our guests with valuable and inspiring experiences.
Finally, we would also like to thank our international research nursing colleagues for sharing their knowledge and we wish them all the best in the future.