Understanding Immune Response in Autoimmune Disease
By Stewart Fuller, Head Nurse at NIHR Cambridge CRF (email)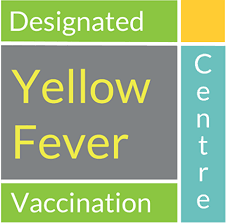 Supporting novel immune challenge studies
Back in 2018 the NIHR Cambridge BRC Inflammation, Infection and Immunotherapeutics theme approached the CRF to support novel immune challenge studies. Their translational research programme aimed to understand molecular mechanisms responsible for differing clinical outcomes in patients with autoimmune diseases. For example, some patients diagnosed with vasculitis are cured following their first cycle of treatment and have no recurrence of the disease, whilst others go on to have multiple relapses.
Gene expression predicts risk of relapse
This has led to the discovery of a pattern of gene expression in patients which strongly predicts their long-term risk of relapse, including a biomarker which has been shown to predict outcomes in infection and vaccination. Immune challenge studies using vaccines have potential to provide a better understanding of the underlying biology of these mechanisms and could shed light on clinically relevant immunoregulatory processes.
Yellow fever vaccine can only be administered at designated (certified) centres
The CRF has been preparing to support an immune challenge study (GENEVAX) that will use Yellow fever vaccines and seasonal flu vaccines. Under International Health Regulations (IHR 2005), Yellow fever vaccine can only be administered at designated (certified) centres.
Yellow Fever Vaccine Centres are required to ensure staff:
attend initial mandatory training via the National Travel Network Centre (NaTHNaC)
undertake two yearly updates
maintain accurate registration details and submit annual returns to NaTHNaC.
In addition, appointed medical and administrative leads are required to demonstrate robust local policies detailing the management of: anaphylaxis and resuscitation; appropriate temperature monitored storage of vaccines and accurate and auditable record keeping.
CRF Experise
The CRF will store and administer vaccines, collect and process samples from healthy volunteers and patients recruited to these challenge studies. The CRF nursing team has developed expertise in: vaccine administration; vaccine storage; management of untoward events and robust quality assurance processes to support the delivery of these studies and meet NaTHNaC requirements.
In April 2019 NIHR Cambridge CRF became the first CRF to achieve Yellow Fever Vaccine Centre designation. They are expecting to support their first challenge study in October 2019 which will include the administration of Yellow Fever and Seasonal Flu vaccine challenges in 40 healthy volunteers aged 18-55, with 10 visits over a year.