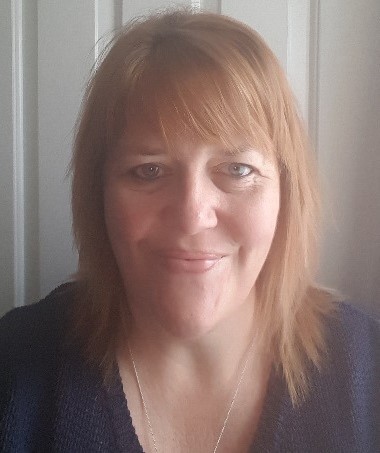 Written by Debra Dulake, 
Patient Insight Partner in Nottingham
June 2019
I found this event encouraging, it provided me hope that at last, the tide has turned, and our patient voices are being heard.
Nottingham had the pleasure of holding the UKCRF Network Conference this year and I had the honour of attending on Friday 28th June at The East Midlands Conference Centre within the grounds of Nottingham University Campus. The Conference had for the first time, a Patient Lounge for our comfort and networking.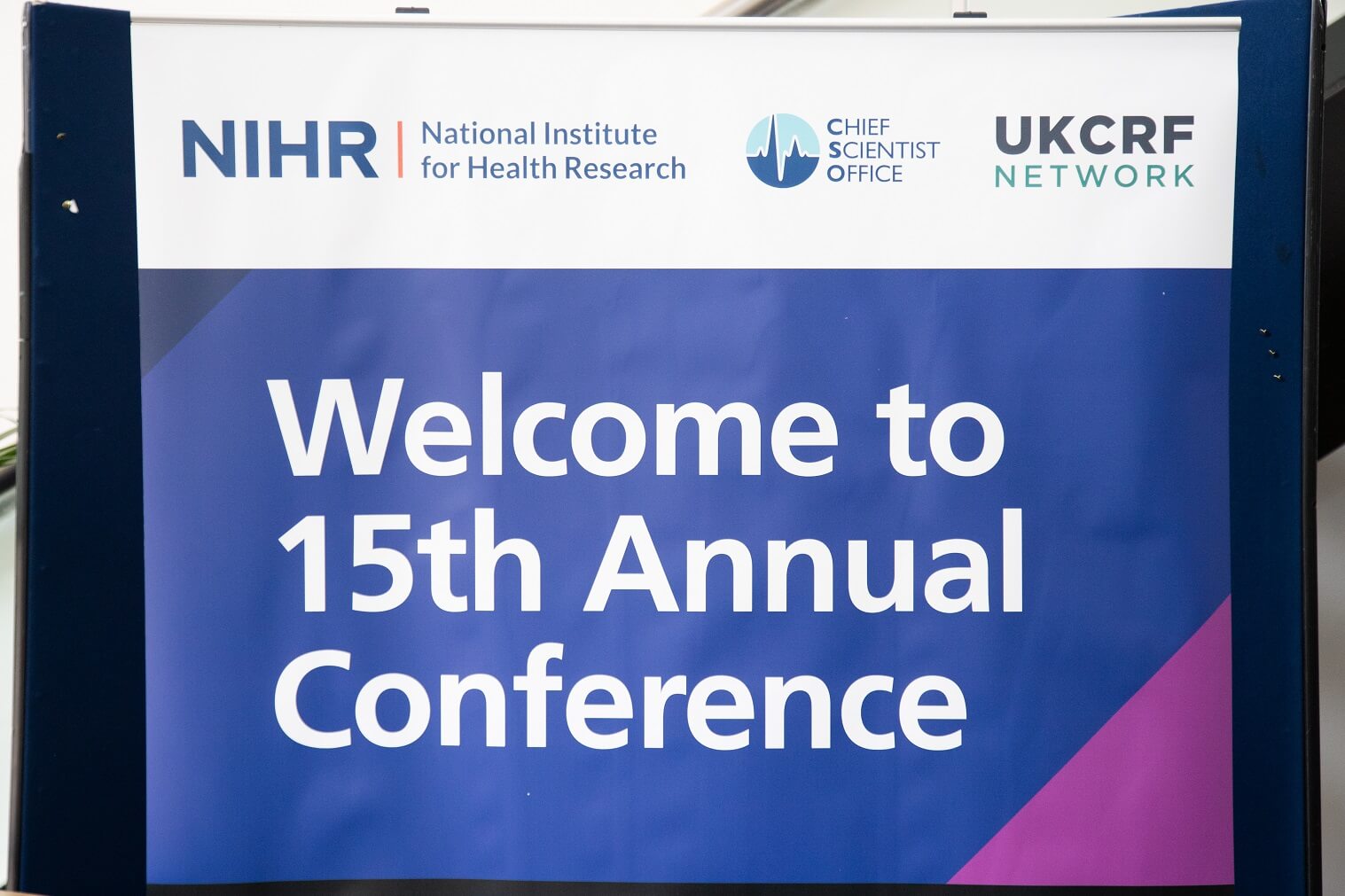 The lounge was a quiet space, with comfy sofas and refreshments, where we, as patients, could talk to each other and share our stories and experiences.  The commitment to hearing the patient voice was also underlined by having a patient speaking (pictured below left) to the full lecture theatre about what research means to him and how having patients included in research studies is so very important.  We then had the opportunity to hear from different CRFs about how they facilitate patient involvement and specifically how they raise awareness of the public about the work of the CRF.  They highlighted what worked well and the barriers they experienced (pictured below, right).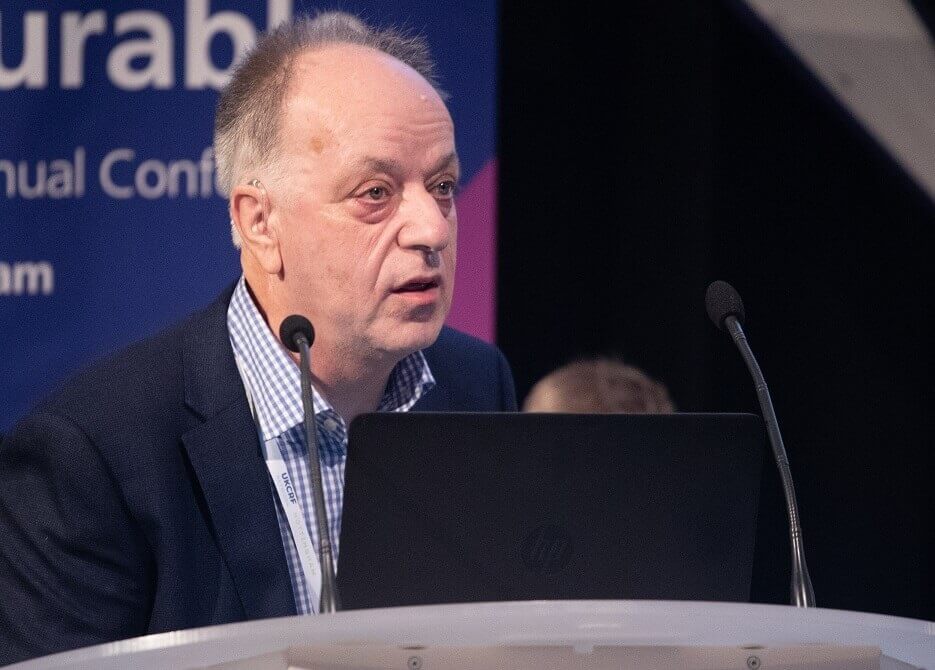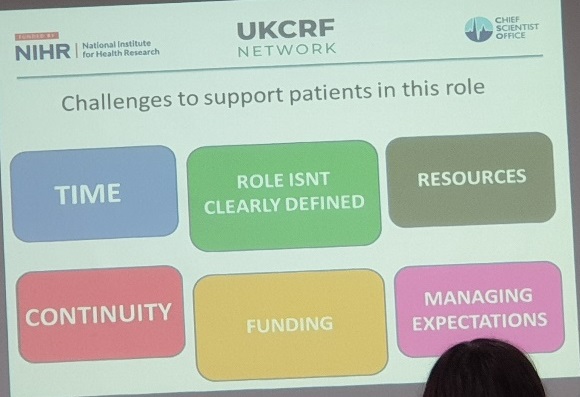 It was great to hear from three patients and discover how they had developed their roles as Patient Insight Partners (PIP) further within the CRF, and networked with other PIPs from different organisations.  The Patient and Public Involvement (PPI) Lead emphasised the importance of being led by patients. They have invested a great deal of effort adapting roles for each person, but once this was done they were able to reap the rewards of the information that their PIPs brought from other sources.  We also heard from Edinburgh CRF who talked about evaluating PPI in Clinical Research, its purpose and impact.  We were then split into groups of 10 and discussed what/why/when we thought this should happen.
What became apparent was that evaluation should be continual and learnings then  incorporated into processes, that PPI must be a relationship similar to a friendship where you touch base often and update each other with 'what's been going on'.
Lunch was provided, and this gave me time to view over one hundred posters which showcased some of the amazing research topics under development in the UK and Ireland.
The afternoon sessions included learning about how bed rest/decreased mobility makes a person insulin resistant (note to self – keeping moving does really help!).  We then saw how Aberdeen CRF has 'thought out of the box' with patient involvement and produced animation clips, a PPI website and utilised 'in house' resources to reach patients asking them to become involved with research.  Alder Hey then discussed how they incorporate children and young people into research and how important it is to train paediatricians to work within the pharmaceutical industry.  Finally, we heard about the amazing work that is being done with Advanced Therapy Treatments and how the CRFs are working together with the Network to deliver clinical trials in cell therapy – the future of treatment and what we know as gene therapy (speaker Dr Liz Sapey pictured below right).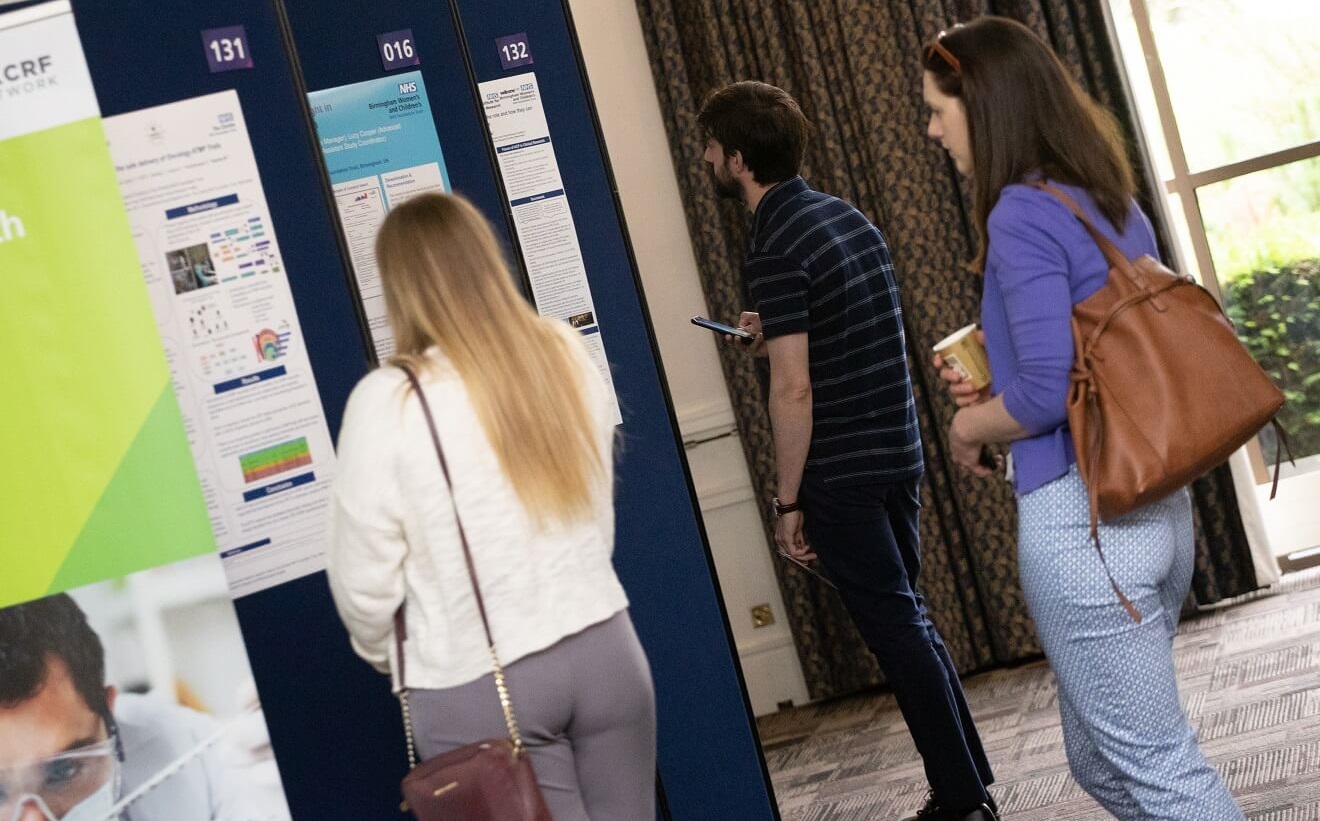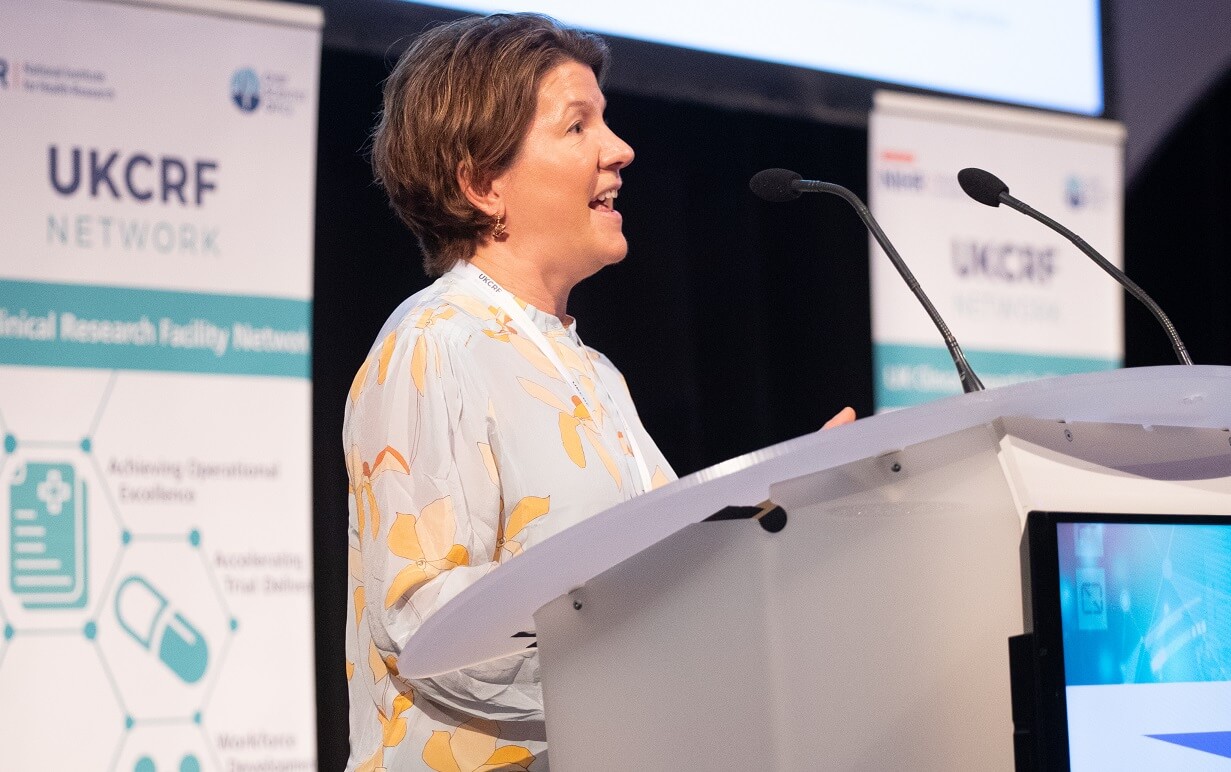 Next years event is being held at the University of Leicester on the 9 & 10th July, under the heading 'Research for All' – I would highly recommend that PIPs and PPI representatives ask their local Research User Group if they are involved with a Clinical Research Facility and ask if you could attend. You can also email the Network directly (click here).
I found this event encouraging, it provided me hope that at last, the tide has turned, and our patient voices are being heard.
There is still some way to go but talking to, listening with and being involved is the first step to what should be a mutually beneficial relationship that can only improve treatment and quality of life not just for us but for the future generations.